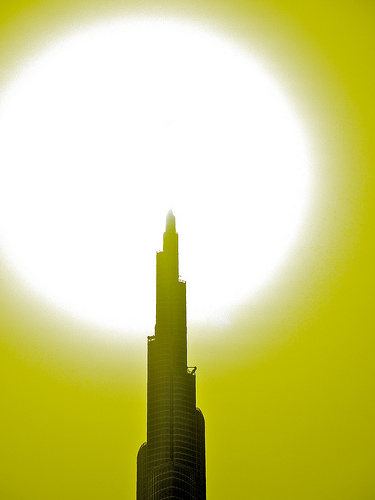 By no means do I claim to be a sunny person all year long.  I have periods of dim days when I walk around in a fog.  I know all too well what happens when the lights aren't on.  I trip, I dress in mismatched colors, I step on my son's squeaky toys and I can't tell tequila and gin apart.
So I keep a light on wherever I go; one that I fight to keep burning no matter what.  This way, there's no chance of ending up on Glamour's fashion don't, I won't wake my son up when I make a late-night cameo in his room for a quick peek at his sweet face, and that drink I might one day fix you will turn out just right.  As for tripping, there's no getting around that.  After all I am vertically challenged petite woman who wears heels often.
Whether you take this literally or metaphorically, I will guess that you know something about dim days.
Does it get dim where you are sometimes?  If so, I've compiled a cheat sheet of bright and light-filled wisdom here for your lazy day reading pleasure courtesy of some wonderful bloggers.  I hope you'll click around and catch a ray of light:
The bright basics
1 50 Things to love about life that are free by Lori
2 Laughter by Arvind
3 Resilience: the power of the human spirit by Lauren
4 Have hope by Fr. Mike
5 Looking forward by BigLittleWolf
6 Life as a quilt by Patty
7 Don't block the sun by Davina
8 We'll cross that bridge when we come to it by Eva
9 Winning (when it counts) by BigLittleWolf
10 Have you worn other people's faces? by Giulietta
11 Keys to staying decluttered by Colleen
Bask in the warm glow of love and peace (what can I say, I'm a Hippie Girl at heart)
12 The foundation of love and relationship by Lauren
13 What would love do? by Aileen
14 7 Strategies for loving each and every day by Dani
15 Martyrdom/Victimhood vs. allowing yourself to be loveable by Wilma
16 50 peaceful things by Lori
17 Practical steps to inner peace by Barrie
18 On silence by Maggie
Mind, body and soul brilliance
19 Soul searching by Katie
20 100 ways to develop your mind, a classic by Steven
21 Things you can do to feel better about your body by Lauren
22 How to lose the last 10 pounds by Anastasiya
23 Bottled memories by Bob
It's all about perspective
24 Pizza pie perspective by Kristen
25 What's right with you? by Rob
26 The view from the inside by Jeffrey
27 Even in the gutter, one can look up at the stars by Tony
Light at the end of the oil spill tunnel
28 Refrain from using plastic bottles by Jackson Browne
29 Acknowledge our responsibility for the oil spill by Tess of The Bold Life
Cooking and eating light
30 How to work with the kitchen you have by Meg
31 A simple guide to eating like a human by Katie
32 Top 20 Stonesoup salads by Jules
33 5 Ingredients, 5 minutes, five meals – simple noodles by Jules
34 Summer refresher: aqua fresca by The Kitchen Witch
35 Waffled soft pretzels by Dan
++++++++++++++++++++++++
NOTE: For the next week or so, instead of listening to my fingers pounding on a keyboard, I'll be tuning in to songs in the key of life, totally unplugged from the internet.  I might even journey through the secret life of plants because, well, it's simply hotter than July.  For once, I'd like to be the woman in red, experiencing natural wonder, in square circle, amidst operation conversation peace.  Why?  Because, everyday is a time to love.
Can anybody guess where I'm coming from?  What I'm getting at?
Okay, I'll come clean.
I've just quoted a bunch of Stevie Wonder album titles.  Would anybody like to guess which ones? 🙂
++++++++++++++++++++++++
Image by attawayjl