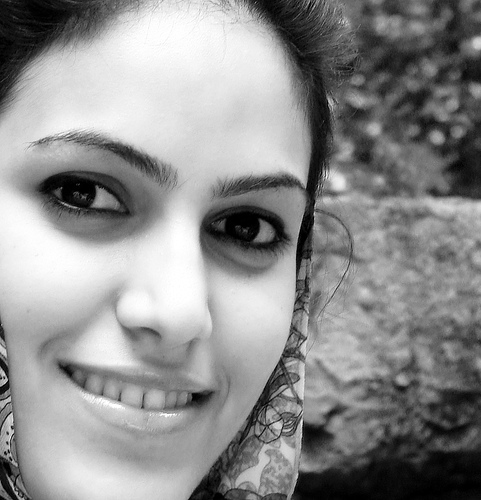 Recently, my husband and I took our little guy to a 3-year old's birthday party.  It was held at a gymnasium replete with a huge trampoline, a pit full of squishy foam, balls of all colors and sizes and sundry things most would think twice before picking up, crawling through or getting on.
Having limited experience with kiddie parties, I unsuspectingly got a generous hit of that magical spirit toddlers are famous for.
Magical is such a fitting word for these little beings.  They bring so much light and joy to those around them, even the ones with hardened hearts.
As fragile as they may look, they're amazingly resilient.  They fall down, then they quickly get back up to play even if bruised or cut.
They're uninhibitedly passionate.  When they cry, they cry like the world is in collapse.  When they laugh, they laugh like it's exactly what they're meant to do in life.
They're so in touch with their core and so unencumbered by all the baggage we acquire as adults.  Baggage that we unwittingly collect over the years.  Baggage that distances us from our core.  Baggage that can beat down our magical spirit.  Baggage that can cloud our judgment or path or decisions.  Baggage that can make us bitter.
Having all the magic of little toddlers fresh in my memory, I will now state a possibly offensive and maybe even overly judgmental observation:  there's a lot of bitter people out there.  Maybe not you, dear readers, but I've encountered them more times than I'd like.
WHAT IS BITTERNESS
I know a little bit about bitterness.  Not too long ago, a progressive political candidate whom I backed completely with all my heart, mind and soul didn't win.  For a number of reasons that made sense to me at the time, I didn't think I was bitter over this loss.  But I had to re-consider when my husband, someone who knows me better than anyone, told me I was.
This candidate was someone I've looked up to for a long time.  Someone whose amazing work I've been deeply inspired by and learned so much from.  Someone whose campaign I willingly gave my time, heart and money to, knocked on thousands of doors for and pulled many all-nighters for not for extra credit or  a good grade.
When this candidate lost, I was devastated.  My husband was right.  I was bitter.
But guess what?  Today, much of the bitterness is gone and I'm well on my way to getting over it completely.  Sometimes, when the woulda-coulda-shouldas re-surface, so does a little bit of the bitterness.  But I remind myself that there is simply nothing I can do to reverse the outcome and I proceed to move from bitter to better bit by bit.
WHAT MAKES US BITTER
A failed relationship
A missed opportunity
An unsuccessful venture
An ill-advised priority, career or life path
A broken dream
A trait or condition we might blame our parents for
These are things that can knock our sense of balance and cost us precious days, years or even a lifetime tinged with acrimony.
But in reality, we can trace bitterness to, and this may sound overly simplistic, our own perspective.  We become bitter if we hold on to the idea that we don't have something that we are entitled to, something we've worked hard for, something that's rightfully ours.
We become bitter if we give in to the mentality that someone else is to blame for our own unhappiness.
When we encounter bitter people, it can be an unpleasant experience.  We're often bothered by some of the nuances in the words they utter, the way they treat people, the way they view the world, the way they make us feel.
HOW DO WE DEAL WITH BITTERNESS
As someone who is acutely aware of getting older, I'd like to put some thoughts out there about dealing with bitterness, as, selfishly, I would prefer to encounter it less instead of more in our precious remaining time.
1) Acknowledge bitterness. When we have bitterness, we know it deep down.  How can we not?  We carry it with us.  It's why some of us don't recognize a good deed.  It's why some of us are unresponsive to those who reach out.  It's why some of us lose our ability to be moved.
If we deny it with our words, our actions and attitudes will betray us.
If we're bitter, our good friends, if we have any, may tell us.  We should listen to them, as hard as it may be to do.  They mean well and are trying to help.
If we're so bitter that we've alienated all our friends, we should determine if this is how we want to live out the rest of our lives.  I recently watched Rob Reiner's The Bucket List.  If bitterness is in your comfort zone, I recommend this movie with Jack Nicolson and Morgan Freeman.
2) Be willing to move away from bitterness. When my husband told me I was bitter, I was in denial.  But after an honest confrontation with myself, I decided I didn't want to be that person.  It's taxing.  It's joyless.  It's negative.  It's a waste of time and energy — two precious gifts we have in limited supply.
3) Discover the trigger. What's really causing this bitterness?  Finding out is a process that will require brutal honestly.  It can lead to territories we may initially be unprepared to visit.  It can lead to realizations about ourselves we may not be ready to accept at first.  We can do this alone or with an objective person whom we trust.  Sometimes, it's worth seeking professional help.
4) Letting go…
ON TO SOMETHING BETTER
Releasing ourselves from the dead weight of bitterness is a favor we owe ourselves.
Why?
Because when we do, we permit ourselves to soar, baggage unclaimed, and ultimately open ourselves up to, for lack of a grander term, good things:
Good things for which we can trade in our baggage so we may be free to explore new ideas, experiences, adventures.
Good things that enhance our multi-dimensionality so we may recover from any damage and begin to thrive again.
Good things that can lead us to self-actualization so we may pursue our passion with tears and laughter.
Good things that we have every right to have in our lives.
Good things that enable us to build our legacy.
Good things that can help us find and carry out our life's mission.
QUESTION
Do you have bitter baggage you'd like to trade in for something better, maybe even something magical?
Never succumb to the temptation of bitterness. — Martin Luther King, Jr.
Image by Hamed Saber