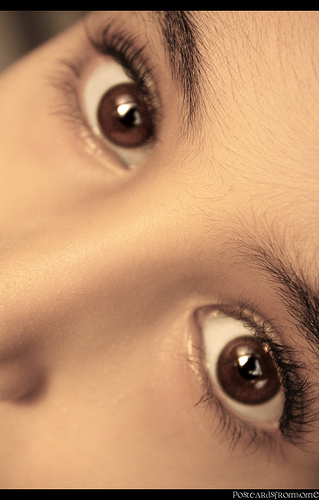 Have you ever experienced something so powerful, so poignant, so awe-eliciting that you couldn't help but be moved to tears?
A really great speech?
A beautiful celebration?
A magnificent sunset?
A baby's birth?  (I still well up when I think back to the day my son was born)
Ahh, don't we live for those moments…
Music such as Ravel's "Bolero" or Mavis Staples' voice, a really uplifting movie such as Life Is Beautiful, or a profoundly heartfelt expression of gratitude can give us these goose bumps moments.
Moments that are way beyond cerebral.
Moments that have an intangible element you can't quite define or google or fact-check.
Why don't we have more of these moments?  Tough question.  The temptation is to say, if we had more of them, they wouldn't be so special.  Maybe, though as a sucker for positivity, I'm leaning "no" on that one.
Where do they come from?  Easier question.  Though, first, let's take a stab at where they don't come from.  I doubt they come from:
department stores, boutiques, estate sales, antique stores
a bottle of wine
a video game
So, what is the source of these special, tug-at-your-heartstrings moments?  My stab-in-the-dark hunch is, they come from within.  Call it "soul", or "spirit", or whatever you like.  My bold-faced intuition says it resides within us.
What is soul?  It's like electricity – we don't really know what it is, but it's a force that can light a room. ~Ray Charles
It's the difference between interest and burning desire, dabbling and committing, great and extraordinary, doing and living, talking the talk and walking the walk.
It's what makes something magical.  And we could all use a little magic once in a while, couldn't we?
I'm not sure if this is making sense to you…
But if you've ever had moments when you were filled with overwhelming joy, that you felt your soul stirring, that your eyes were welling up with tears, that you didn't realize you were shaking or grinning from ear to ear, then I want to hear from you.
Because I suspect that you have that gift.  The real stuff.  Not the fake stuff.  The gift that powers those can't-be-bought moments.
And I'm betting that gift that you possess is the stuff that makes the world go round…
You see, when weaving a blanket, an Indian woman leaves a flaw in the weaving of that blanket to let the soul out. ~Martha Graham
Image by PostcardsFromHome