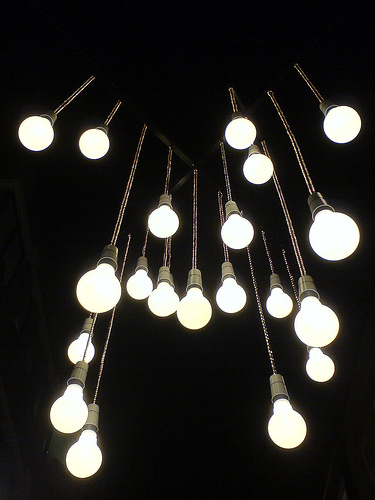 Last week, I had lunch with a friend whose teenage daughter passed away unexpectedly in her sleep.  I attended the funeral, an occasion that, as a mother, affected me in a profound way.  It took me several months to send a note to express my condolences.  For a long time, I had no words to convey my deep sympathy.
My friend and I had a soulful exchange about life and death.  I talked about my insecurities as a mother.  She talked about how she's dealing with the loss of her child.  We told each other about the things from which we derive encouragement and inspiration, without which we would likely spiral into depression.  We shared a meal and so much more that went beyond the superficial level.
As I was leaving the restaurant, I thought to myself how easy it would've been for her to operate out of anger; to let herself slowly die from inside.  But instead, she chose to live.
Instead of wallowing in self-pity and sadness, she chose love.
Instead of blaming the school where her child was the night it happened, she is organizing a fundraiser on her child's birthday and then donating the proceeds to said school.
Instead of hurling invectives at the universe, she started a non-profit organization whose mission is to help other teens cope with their existential challenges at this tender age.
Instead of being a victim, she unknowingly acts the hero by showing me and others around her that, having endured a terrible nightmare, there is still so much love to share, so much impact to be made, so much to live for.
I was moved by her inner strength and her resolve to continue to spread love despite what she's going through.  I doubt if she knows how much she inspired me that day.  I have no idea if I would be able to choose positivity were I in her shoes.  I don't know if I would find the fearlessness that she's found; if I would be able to embrace life again the way she has.
QUESTIONS AND ONE GUESS
My time with her was unusually robust with meaning and it made me wonder: Why do we hesitate to connect on a soulful level? Why do we hide our deepest, most authentic selves from others? Why do we make others dig so hard to unearth something real about us?
I have one guess: fear.
Fear of getting hurt.
Fear of rejection.
Fear of being misunderstood.
Fear of being laughed at or ridiculed.
Fear of looking like an emotional mess.
Fear of being judged.
Fear of being labeled.
Fear of being valued less than our worth.
Fear of the worst case scenario.
I suspect that we each want to show our authentic self to others.  We each are capable of and may even crave relating past the superficial level.  But we rarely do.  Our fears get in the way because, let's face it, it can be pretty damn bruising being alive today.
But the thing is, fear only appears to protect us from harm.  It never actually does that.
Thinking of these fears saddens me as I recall the people who have come and gone from my life without me really knowing them.  I think about missing out on seeing their true light for no good reason other than a misguided illusion.
Fear.
At best, it's a wobbly crutch that fails to hold us up and only makes us hobble.
When I think about all the variables that need to align in order to cross paths with a person, I'm struck by the luck factor that plays into it.  Out of billions of people, we meet the few hundreds, maybe thousands, that we do meet.  How enriching it would be to share something of substance with each person we meet.  But no.  We opt for the safest possible encounter.  Easy, breezy, chit chat league.  If we're interested to know more about someone, we hesitate to pierce, poke, prod.  If only we didn't have so many layers to peel away.
Fear.
At worst, it's a top-grade cloaking mechanism that lets us hide so well to the point that we have trouble finding ourselves.
ONE WISH
And so, I close with one wild wish:  I wish that the world would see a little more authenticity from each of us.
We all feel hurt.  Is there any real need to pretend we don't?
We all struggle.  Is there any real need to pretend we don't?
We're all insecure from time to time.  Is there any real need to pretend we don't?
We all have fears.  Is there any real need to pretend we don't?
We all pretend.  Is there any real need to pretend we don't?
We all need acceptance, understanding and love.  And we all deserve to fulfill these needs.  How we convey these needs is awkward at best, if at all.
If you're reading this, I hope you know how much power you have to be the light and warmth for others.  We could all use the encouragement, perhaps more than we'd like to admit, because the world can sometimes be a dark, cold place.  By caring more about letting your authentic self through, and caring less about this wobbly crutch/cloaking mechanism, you will add much needed light and warmth to your world.  This world.  Our world.
Is there any real need to hide? Do we hide because we seek? Or do we seek because we hide?  Is hide and seek a game best played by children?
++++++++++++++++
Inspiration:
Last week, I read two very powerful posts about choosing to take control of life.  One was written by Steven Aitchison from Change Your Thoughts, Change Your Life called The Night I Gave Up on Life.
The other was a guest post over at Josh Hanagarne's awesome World's Strongest Librarian blog written by Hulbert Lee who blogs at From Bottom Up.  This piece is a powerful description of daily triumph over OCD, obsessive compulsive disorder.  Click here to read.
++++++++++++++++
Image by Matt Seppings