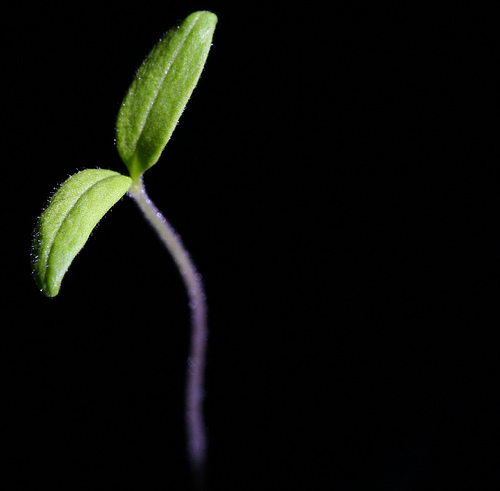 A small group of thoughtful people could change the world. Indeed, it's the only thing that ever has. — Margaret Mead
When I first started this blog, I thought I had a rather unique niche.  Choosing Positivity.  Two beautiful gifts many of us are born with:  freedom of choice and the ability to embrace positivity.  I was familiar with a few mommy, productivity and finance blogs, but I hadn't read any positivity blogs before.  I picked this subject intuitively as I found it the most compelling.
A MOVEMENT BREWING
After a little poking around, I'm excited to discover something.  If I may be so bold, there's a quiet but powerful revolution of sorts taking place in the blogosphere.
If you haven't noticed it yet, don't worry.  Lots of highly informed people aren't hip to it yet.  But I think you should begin to pay attention or you might be missing out on possibly one of the most positive trends we've seen in a while illustrating humanity's evolution.
I'm referring to writers and readers taking part in:
+ an active resistance to negativity.
+ a conscious switch in direction toward positivity.
+ a passionate and unequivocal rejection of snark, defeatism and emotional terrorism.
+ an unabashed opting for the good — the truly good things in life.
If what I'm referring to still sounds foreign to you, check out It Starts With Us, Positively Present or Seeing Good.
This is just a start.  There are many, many more bloggers out there who are digging deep for truth and putting forth their best work to impart wisdom, to help others, to shape the future, to change the world.
HOW DO YOU LIKE THAT?
Sound pretty cool?  Here's an even cooler thing:  this movement is building momentum.  I believe it will take hold.  Inevitably, it will continue to grow.  Eventually, I hope it will become so magnanimous we won't be able to ignore its power.
Why?
Because, like many of us, this movement has had enough of all the negativity/falseness that has infested our collective psyche for far too long.  This movement is borne out of our souls parched, starved, seeking meaning for far too long.
WHAT'S SO GREAT?
At the risk of sounding corny and precious, this movement of writers and readers alike, are choosing:
Love over hate
Hope over doubt
Kindness over cruelty
Sincerity over sarcasm
Truth over lies
True value over socially-dictated worth
Spirituality over materialism
Generosity over quid pro quo
Improvement over status quo
Inclusiveness over exclusivity
Harmony over discord
Dreaming possibilities over being convinced something is impossible
Doing over saying
Quality over quantity
Substance over fluff
Sympathy over blame
Empowerment over fear
Building over destroying
Contributing over taking
Life-giving over blood-sucking
Seeking truth over being right
Real over artificial
Sustainability over toxicity
Nurturing over corruption
Genuineness over pretentiousness
Forgiveness over punishment
Yes, it takes many years to grow from a tiny seedling into a mighty tree.
As well, it's a long road from hate to love.  But making that change starts with taking that first step.  And that one small step in the right direction could be the beginning of something powerfully revolutionary…
THE DARE
Which side would you rather lean?
What will you do about it?
If you don't like something, change it. If you can't change it, change your attitude. — Maya Angelou
Note: If you're a blogger, please check out Blogging for a Cause, a project that will donate 100% of the proceeds to the Susan G. Komen Foundation.
Image by IH (40)