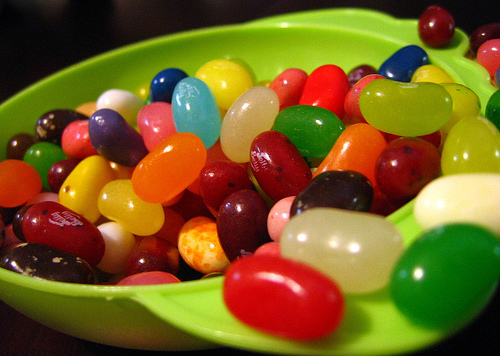 I picked up Anne Lamott's new book called Imperfect Birds recently.  A few pages into it, this line jumped out at me: Life on earth is a head-scratcher for anyone who's paying attention.
There are variations to this sentiment.  You may have seen bumper stickers that say:
If you're not confused, you're not paying attention.
If you're not outraged, you're not paying attention, a statement made by American labor leader John Sweeney.
If you're undecided, you're not paying attention, said about the last U.S. presidential election by bloggers Margaret and Helen, progressive women who have been friends for sixty years.
As a sympathetic person, I can relate to being confused or outraged when I pay attention to what goes on around me.  Can you relate, too?
The debilitating drama, damning data, and divisive debate of our days have their odd allure.  The facts and interpretations thereof can be riveting.  The corresponding emotions are all-encompassing.  The actions and reactions from all types are a rich source of entertainment, intrigue and fodder for a fiction novel.
But while I habitually indulge (don't you?), I do also pay attention to happier things.  Things that pick me up and bring a smile to my face.
And so, below, I share with you some serious, some super-silly, and some unedited/rejected ideas, dorky alliteration and all, that make me happy.  I call them The Daily Dose of Delightful Deeds, Designs, Details and Dreams.  My hope is that they will at least make you smile.
Enjoy!

MONDAYS

Make mmmm-mouthwatering morning meal — In other words, have a super yummy-licious breakfast to start the week on the right note.
Move to music — Have you ever heard Manic Monday?  It's a huge 80s hit by the Bangles written by Prince made to make you sway.
Mid-day march — Simply put, a brisk walk in the afternoon can be energizing.  Smile at everyone you see.
Other ideas: make merry, Meaning Monday, melodic mellifluence, money management, mindful missives, mango madness
Rejected ideas: minute massage (not long enough), milky mommy (unintended visual), magnificent masculinity (I knew you'd go there but no, that's not what I meant.)

TUESDAYS
Tasty treats — Eat well. Snack well.  A little treat is good for the mood.
Trust today — Today will unfold as it's meant to.  Don't doubt.
Terrific time — Savor and enjoy your alone time or time with company.
Titillating talk — Engage in a meaningful (or deliciously superficial) conversation.  Present your ideas.  Consider theirs.  It's the start of finding common ground.
Tremendous treasure — Think about some of the things you treasure; things you would never give away to to Goodwill; things that mean a lot.  Keep them.  Or, pass them on as a gift to someone you treasure even more.
Other ideas: tender touch, teetering toddler, take turns twirling, tickle ten toes, telling true tales
Rejected ideas: test-taking, tube-tying, tongue-twisting, time travel, toilet training
WEDNESDAYS
Wonderful world — Pause for a moment and ponder the magnificent mystery of the world.  Let yourself be blown away.
Wise words — Be inspired by quotable quotes from inspired women and men with a positive perspective.
Willful work — Do what you love.
Wallop-a-wall — Whether it's existential, mental or emotional, picture pounding on a wall (catharsis!) and, as they say, break on through to the other side.  (Thanks, The Doors)
Additional ideas: waste-not want-not wisdom, well-wishing, weekly wow, write and weave words and call yourself a writer, welcome windfall, witness wonders, wager to win
Rejected ideas: watch your weight; whack-a-worry; weekly wacky; wipe-away wars; wine, whine and wink; wearable weaponry; wave-a-wand; whisper-a-wish

THURSDAYS
Thankfulness — How do we appreciate anything without being thankful?
Theater thespians — Do we love them or what?!
Thrills — A furtive glance, a soft touch, a romance, a helmet-less bike ride on the freeway (maybe not that last one).
Other ideas: things that thrive (businesses, babies, pure imagination, etc.)
Rejected ideas: theory thumping, thickened things, think thin, thorny thongs, thorough thievery, threshold thwarting
FRIDAYS
Faithful friends — They are rare.  Respect and revere them.
Feature films — Shorts are fine, but good stories told through a beautiful feature film are pretty much timeless.
Fortunate fluke — Some accidents work out for the best.  Ever have one of those?
Other ideas: fantastic fortune, free fantasy, feathered fedora, feisty feline, fabled females, fierce femininity, fearless flight, fancy fiesta, fabulous family, flora and fauna
Rejected ideas: faux feathers, functional forks, fermenting fruits
SATURDAYS
Sugar-coated sunflower seeds — Have you tried them?  They're little bites of almost guilt-free heaven.  A little goes a long way, though.
Scientific surgery — Intuition is great but not when it comes to surgery.  Know what I mean?
Symmetrical suitcases — Can you  deal with the thought of cramming your things in any other shape?
Other ideas: signs and symbols, stable sisters, sane siblings, spicy sauce, Sephora specials, shiny shoes, systems software, synchronized swimming, sumptuous smorgasbord, sudsy soaps, sweet success
Rejected ideas: subway to suburbia (too controversial), stagecoach to the sky (sounds too much like death), ship to Shangri-la (too slow-moving), sprouted salads (I happen to love these but their appeal is limited.)
SUNDAYS
Serendipitous sightings — Don't you love seeing someone after you've just thought of them?
Saffron skies — Not a daily sight, but knowing that it exists from time to time is enough incentive to look up and gaze upon the sky each day.
Silly (love) songs — Need I say more?
Other ideas: soft silk; smooth satin; sultry skin; safe, um, stuff
Rejected ideas: saintly sacrifice (maybe, but mostly no), soju or sake shots (only if you want a serious hangover), secret stash of small sins (We never have to go there.)
++++++++++++++++
Do you find it easy or difficult to focus on delightful things?
What do you pay attention to?
Do you believe that ignorance is bliss?
++++++++++++++++
Image by NightRPStar