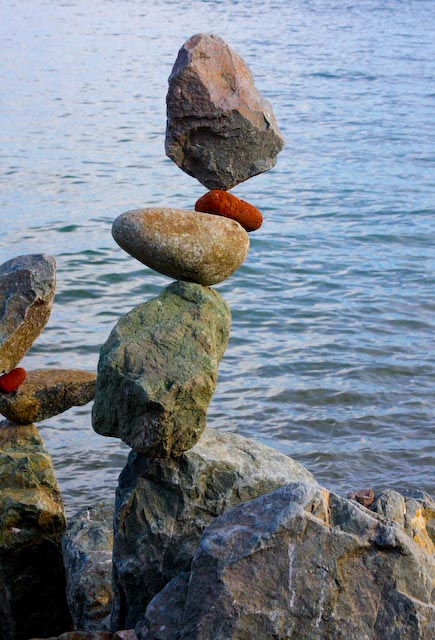 The big question is whether you are going to be able to say a hearty yes to your adventure. ~ Joseph Campbell
Yes is one of the most life-altering words we can declare in our lifetime.  It can add palpability to potentiality.  It can fashion a roaring, blissful reality out of what once was merely a hibernating, quiet possibility.
Think about the pivotal moments in life when we say yes.  Perhaps to a calling, a partnership, a marriage proposal, a notion outrageous enough to work, or a burning desire so hot we're ablaze with passion to choose a path different from the ordinary.  Affirming what once was imagined.  Verifying what once was unofficial.  Unlocking what once was caged.  Jumpstarting what once was stalled.  The change that follows a yes can be staggering, to say the least.
Not to say that saying no does not have its merits.  Saying no can save us precious time and resources, preserve sanity, protect the status quo (which may sometimes be of questionable value) or even reclaim some semblance of balance (anyone familiar with this word?), of self-respect or simply of self which, at times, gets knocked out of our grasp.
Of course, we must say no to some things.  To so many questions, it's the only answer.  And we must speak it.  Loudly.  Proudly.  Defiantly.  Unequivocally.  To abuse, inequality, threats, rape, prejudice, bigotry, discrimination, xenophobia, and their siblings, cousins, in-laws and neighbors.
Saying no is often borne out of self-preservation.  After having said yes too many times, we eventually learn to say no.
Think of a newbie momma whose instinct is to say yes to her child's every request.  She learns of the power the wee one wields after having been conditioned to get his way.  She capitulates every time up to the point where she learns the need to say no.  For her own good.  For the wee one's welfare.
No is necessary.
But saying yes again after saying no for so long, ah, that's where the magic lies.  Yes can instill hope within the hopeless.  Yes can provide refuge to the despairing.  Yes can stir the inner strength within a moment of weakness.  Yes can deliver the goods.  Yes can break a bad habit.
Yes is vital.
But.
Yes has a catch.  No, the road from yes, to no, to I don't know, to yes again is not without its perils.  How we navigate this terrain takes some discerning skills if we hope to arrive in mostly one piece at fulfillment, satisfaction, happiness or at least a restful pit stop before moving on to more yeses, nos and I don't knows.
After mastering saying no to the demands, the requests, the obligations that often seem urgent but rarely are, I've begun to regain the feeling (perhaps an illusion?) of control over my time.  And so the time has come to say yes again.  And I'm learning and it feels right.
Here's a list of questions that I've found myself asking before I say yes:

What am I saying no to? Often, when we say yes to one thing, we tacitly say no to another.  Yes to a marriage proposal means no to single life.  Yes to a startup means no to plentiful leisure time.  Yes to trust means no to doubt.  It's critical to have clarity about and acceptance of what saying yes to one thing precludes.
What am I saying yes to? Sometimes, we mistakenly say yes to a false notion of a dreamy dream instead of a real reality.  It's critical to know what I'm signing up for.  Is it real or just some romanticized notion in my head?  If it's real, them I'm in.

How much don't I know? Well, the answer to this will always be a lot.  The questions will always be in the foreground as well as  in the background, but asking this question prompts me to think whether the I don't knows bear a considerable weight.  If I'm really compelled to say yes, then the unknown is acceptable.
Why am I saying yes? The simple answer to this, I hope, is  because I want to.
Yes.  A promise made real.
Yes.  To life.
Is there another word that gets the heart beating faster?
++++++++++++++++++
Are you more of a yes person or a no person?  Do you think those who are close to you perceive you the same way as you project yourself?
Are you good at saying yes or no?
Do you find yourself questioning your yeses and nos?
Do you ever find yourself saying yes when you mean no and vice versa?
++++++++++++++++++
Image by Derek Lassiter