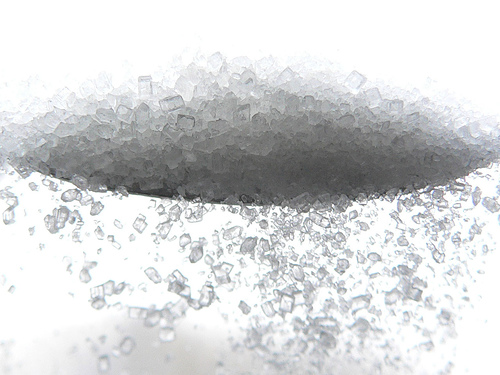 This past week was anything but fun.  Or sweet.  The constant but cacophonous coughing by the little guy and myself, likely passing infectious bacteria back and forth, did nothing to instill a playful mood in my generally happy household.
It all started one night during a trip to the urgent care doctor.  She was tall, dressed hip, looked about my age and had an air of competence.  She examined my little guy as he sat in the clinic; shirtless, small and scared.  She asked him how he's feeling.  He answered in between coughing fits and rapid breathing.
After a few days of questions about what's wrong with him and pondering the what-ifs regarding his health and my ineptness as a parent, we went home that night, relieved that he had a diagnosis.
"A spoonful of sugar helps the medicine go down…" so Mary Poppins croons convincingly in the movie.  Except, my little guy wasn't convinced.  As big as his crush is on Julie Andrews who plays Mary Poppins, he summoned every ounce of energy to thwart all attempts to get the gooey, bubblegummy, pink, syrupy medicine down his throat.
It didn't help that the urgent care doc misdiagnosed him.
After a couple more days, a seasoned pediatrician, a triple-digit co-pay, a chest x-ray, several syringes and numerous bottles and packages of medication, homeopathic and otherwise, he started getting better.  Whew.
MISSED OPPORTUNITY?
Was I angry about the false diagnosis?  Yes.  Sure, I make mistakes, too, just like urgent care doc.  But, my son was actually in a much worse condition than the initial diagnosis.  Losing two days of his life to fevers and false and unscientific assumptions was a bitter pill to swallow and didn't make mommy happy.  Not that my happiness should factor in to any licensed physician's diagnosis of any patient.
I could be missing an opportunity to right the wrong here.  I could track down urgent care doc and tell her about her false diagnosis, but I don't really want to.  It was one mistake.  Easy enough to forgive.
One could argue that this would make me a bad parent.  For the sake of other parents' children, I should say something.  But what could I say to her?  Should I, not having gone to medical school, tell her how to do her job?  And would confronting her be more of a release for me than an actual helpful move to prevent any future misdiagnosis?
SPOONFULS OF SWEET STUFF NOTWITHSTANDING
There are many instances in life when, no matter how many spoonfuls of sugar there are, the medicine just won't go down, so to speak.  I can think of a thousand scenarios that would apply.  Perhaps you can, too.  Some scenarios we face, or are shielded from, or are in denial of daily, yes, some of those apply.  For one, the curious lack of public health care, not just for children but for human beings of all ages, leaves boatloads of putrid medicine unswallowed.
I could let this fact consume me, as it sometimes does in my down days.
But I won't.  Not this time anyway.  Because the way I see it, I'm just one person.
And in my own little world, sweet substance or not, the questions about motherhood, about life, never seem to go away.  The what-ifs, at least in my mind, are here to stay.  My ineptness in one area or another shifts but doesn't really go away.
So, rather than sucking up the bitterness that no spoonfuls of saccharin can mask, I'd much rather drink in the fun, the joy, the love.  Because, as I surmised recently, life is good.  And, because if I'm not having any fun, I'm probably missing the honest-to-goodness sweetness of the big picture.
+++++++++
Do you discuss your health with people other than your own doctor or healer?  If so, do you take medicine when you need to or do you wait for the symptoms to pass?  Have you ever had to deal with a false diagnosis?  Do you trust your doctor or healer?
Image by kaibara87