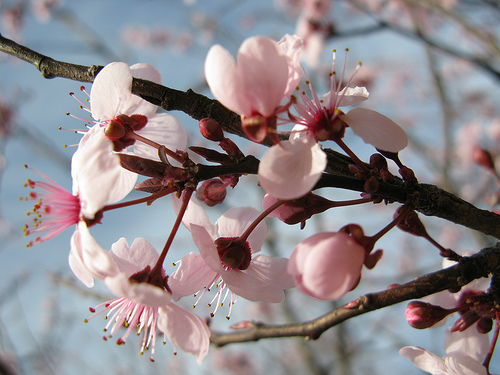 Today, I'm all over the place.
THE MAP

My mostly responsible mind hovered between staying safe on St. Paddy's day and anticipating tax day (here in the U.S. at least).  I had grand plans of sharing my musings regarding luck and taxes and the vast sea of paradoxes beyond and between.  And then I remembered that April Fool's day is sandwiched between the two.
I wrote a blog post about how to have a great time.  But then I saw a tweet from my friend Ayo Olaniyan who had just written an awesome post about the same thing.  I had no plans of being a second-rate Ayo as there's only one Ayo.
I entertained the idea of telling you about a preposterous request I received today concerning advancing the currently stalled climate change bill, and my personal criteria that were met that made me say yes.  But no.  It didn't feel right.

The mind, my meticulous yet meandering mind, took me all over the map, much of which is predictably not worth the mention.

THE HEART, TODAY
But the heart. The heart, it seems, has its own mind.  When I looked out the window at the end of the day and saw sailboats in the bay, the gorgeous sun and the cloudless sky, my decisive heart pummeled my wavering mind.  And the tug-o-war was over; clarity achieved.
At least for today.
This intuitive heart led me to confront a law enforcement officer who appeared to have been harassing my homeless friend in front of my house.  He said it was nothing.  My reliable heart didn't believe him and so I made sure my friend was okay.
This desirous heart felt a twinge as I walked away from the neighborhood bookstore; time had run out before I could browse for a few delicious minutes.
This attached heart swelled as I took a walk in the sunset while I held on to my husband who held my son who held a melting ice cream cone that we all shared.
This breakable yet tough heart led me home, filled with gratitude that I could savor a simple yet special spring night.
THE MIND, TOMORROW
Tomorrow, my dutiful mind will again find its place to do productive things.  In the waning winter hours, I, like many others, will be spring cleaning in the traditional sense.  But what about in the un-traditional sense?  Like an internal or symbolic spring cleaning?
I have a few simple ideas I'd like to share:
Delight at the inspiration budding within.
Recall some fond spring break memories.  Or better yet, go on a spring break.
Visualize the winter blues or blockage melting with the muddy slush.
Pack away any figurative winter baggage or unnecessary tools.
Shelve the extra layers literally or figuratively and bask in the warmth of the season.
Picture the shadow of the serpent on the majestic Mayan pyramid in Chichen Itza in Mexico during vernal equinox (March 21).  Or travel there and see for yourself.
See green grass again and appreciate how truly green it is where you are.
GUESS WHOSE TURN IT IS
Do you have any rituals you practice when winter ends and spring begins?
Do you have adjectives for your heart?  Your mind?
When you're happy and the heart and mind battle each other out, which one wins?  What about when you're less than happy?
Have you ever said yes to something when everyone else said no?  Was it the heart or the mind that informed this decision?
++++++++++++++
In honor of the official start of spring here in the U.S., I will be getting away to a little surfing town, smiling at strangers, laughing about funny things and holding hands instead of blackberrys.  I may or may not have access to the internet.  I'd love for you to leave a comment, and please do, of any length, but I may be slow in responding.
I'd also like to introduce a couple of bloggers I met recently whose work I've been enjoying a lot lately.  I hope you'll click over and read their words when you have a chance.
Meet Eva from Eva Evolving and read her thoughts and reflections on doing your job.
Meet Lauren from Best Relationships Ever.  I love her ideas about the most common relationship mistake.
Meet Rudri from Being Rudri and musings about the rest of us who never get an Oscar moment.
Meet Greg Blencoe from Positive Waves Baby.  He, like me, is big on choice.  Here are his thoughts on the importance of taking full responsibility for everything in your life.
+++++++++++++
Spring is nature's way of saying, "Let's party!" ~Robin Williams
Image by OakleyOriginals