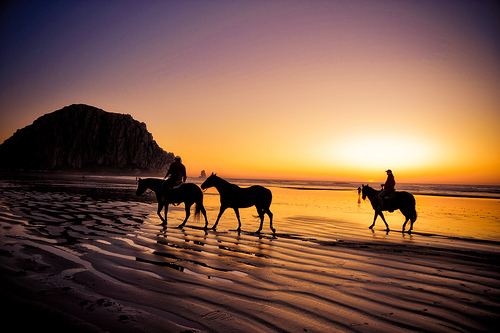 Where are we going?
This is an appropriate question for a first date, a company re-organization or heck, when suddenly the paved road ends.
When we have an exact route planned out, we hope for the absence of roadblocks.  Or else, we best have an alternate route in the back pocket.
If we rely on our intuitive sense getting there, we likely won't be fazed by any obstructions.  We trust that we'll find a way around it.
Often, we avoid going full steam ahead in the wrong direction.  Yet sometimes, we do anyway.  With a little luck, we stumble on something special.
~
Where are we going?
Some of us fear the answer.
Others aren't the least bit concerned.
Same thing with death?
~
Where are we going?
If unasked, it could be anywhere.
If unanswered, we eventually get there, or somewhere at least.
If ignored, it could be an adventure.
Same thing with life?
~
Where are we going?
An inquisitive three-footer asks me this about a dozen times daily.  When I pick him up, when I take his tiny hand to go for a walk, when we pretend to drive on a bumpy road.
If I'm feeling matter-of-fact, I respond.
If I'm feeling playful, I tell him to guess and let his imagination lead us.  His eyes twinkle as he searches for words, naming places we've been, destinations we have yet to visit and silly things we'll do when we get there.  Sometimes, our words turn into fits of giggles.  Often, the question fades in the background, long enough to be answered upon arrival.
Getting lost in the moment from here to there, bits of bliss not to be missed.
~
Do you ask and/or answer this question? Do you wish it would go away? Does it guide you?  Does it get in the way? Is  there another question you'd much rather ask or answer?
+++++++++++++
Wise Words:
How We Shape Our World by Robin from Naked in Eden
Having Drive and Being Driven by Lindsay from A Design So Vast
+++++++++++++
Image by tibchris