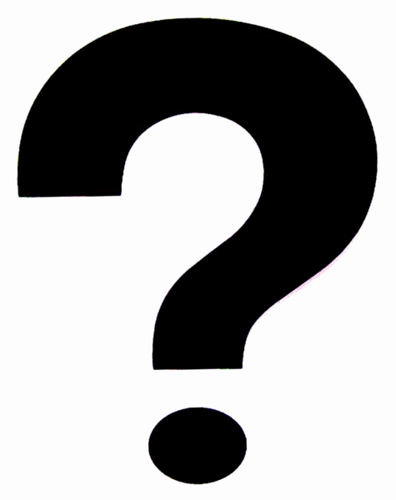 Who cares?
It appears to be a flippant question, doesn't it? Like the person asking it really means, "It doesn't make a difference to me or anybody".
If they don't play nice, what they really mean to say is, "Shut up already and just do it," a la Nike gone crusty. One can usually tell by the tone.
Or worse, if they're downright cantankerous, they don't bother with code words and simply growl, "Cut the bs and stop wasting my time!"
No matter. There are good reasons to ask the question. Care to know what they are?
IT'S NOT A RHETORICAL QUESTION
More often than not, it's a valid question that deserves to be answered.
Say, if someone really wants to sing but they can't carry a tune, who cares? Shouldn't they sing their heart out anyway since it's good for the lungs and the vocal chords and will make them happy? Asking this little query reminds us of the breadth of our freedom and validates the point that one should be free to do what one wants barring no harm is done to any human or animal. Cringing doesn't count.
IT'S GOOD TO KNOW WHO CARES
It's helpful, encouraging and possibly motivating to know if the answer is everyone, or at least almost everyone.  Like when it comes to war and peace. Or good and evil. Or laughing and crying. Or living and dying.
Knowing who cares gives us a reason to do what we do. Be how we be. Even if the answer is no one. Even if the answer is no one but you. Especially if the answer is no one but you.
IT'S HOPEFUL TO ASK WHO CARES
We all do it. Even those of us who fancy ourselves carefree care to some degree about some things.
At the heart of this question is an innate capacity we all share: to care deeply. Not just about little things, which we do (and who cares?), but also about things not so little. Things that truly do matter, or even things that perhaps ultimately won't matter.
The way it's played out in history, caring has worked wonders to evolve humanity.
Consider the suffragists. Yes, many of their methods of protest were questionable.  Some of them even wrote and said things that can be easily construed as racist. But without their persistence, sacrifice and commitment to speak up, to be counted, to be heard and heard loudly, where would our voting rights be today?
As long as we have this deep-seated impulse to care, about anything, even if it may appear to be terribly selfish and petty, there remains hope that we'll care enough beyond our individual selves. Beyond our immediate circles. Beyond our circles' circles. Toward those who are neglected. Left behind. Suffering beyond imagination. Over there and not here. Ready and waiting to know and feel that someone cares.
+++++++++
Who cares?  Do you ask this question?  If so, about what?  Is it worth asking?  Is the answer worth knowing?  Can it be known?  Is it predictable?  Is it a surprise?  Six degrees of separation doesn't seem like much, does it?  And yet, is it?  Is it worth caring about coming full circle?  Is it helpful or harmful to think in terms of "us" and "them"?
+++++++++
Image by TravelingMan