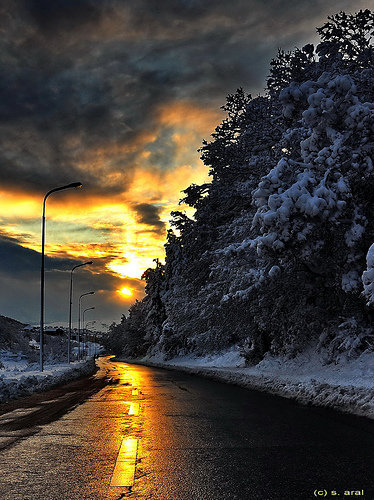 There are some words that snuff out the sizzle in my days.  Words that frazzle rather than dazzle and nearly put my easily stimulated sensibility to a lulling flatline.  Deflating the light bounce in my step.  Defacing my pulchritudinous vision of a perfect dream.
One such word for me is process.  It's not an exciting word, is it?  Who wants to be told they're eating processed food?  Who wants to hear that their official paperwork of any kind is still in process?  And who lights up and finds their aura all aglow when some guru or expert tells them any suffering they're experiencing is all part of the process?
Not I.
But I'm a grown human and my world has orbited the sun a few times.  These days, I invest a lot of energy trying to be a good example to my child; honing in on the lessons I could pass down to him.  I can suck it up about this process bit because I've learned that there is a need for it in just about everything I want to accomplish.  If I want to make sure my family eats healthy, there are the processes of grocery shopping, meal planning and actual cooking involved that I simply can't skip, tempting as it may be (boiled lettuce, anyone?).  If I want to raise my son to be a fine man, there is the process of  parenting, sometimes a veritable roller coaster ride, that I must do unrelentingly.  If I want to call myself a writer, I have to pay my dues and write pages and pages for hours and hours, again and again.  (Does the boring nature of this last sentence make my point about how dull this word seems to me?)
A dream, no matter how big or small, requires a process to become real.  It often involves mundane tasks (i.e. repetition, trial and error, following directions, etc.) and requires the maturity of, well, a grownup.  Someone who is willing to embrace the fantastic and the prosaic rolled into one.
Along the way, somehow, I learned that instant gratification rarely happens in non-fairly tale existence.  The things I have that I'm most proud of didn't land on my lap instantaneously.  How have I come to terms with the processes of life?
Exercise those decision-making muscles. We have choices.  We have choices even in times when we think we don't.  Even those who are physically imprisoned have a choice to free their minds and spirits.  If we face this beautiful gift of choice head on, we can actively participate, give and get more out of the processes of life.
Make a commitment. Once we've made a choice, commitment is the force that fuels our path through any process.  Mandela and Gandhi come to mind among those whose leadership is a shining example of steadfast commitment.  Their processes got complicated, no doubt, each having served time in jail.  Still, they remained true to their causes.
Embrace. This process thing?  Drab as I make it sound, holds some hidden surprises.  Think back to the people you've enjoyed knowing whom you might not have met; identify the skills you've mastered that you might not have learned; recall the good times you might not have had, had you not traversed a certain path.  You could sneer and discount the value or meaning of these things under the guise of focusing on a larger, shinier destination.  Or you could embrace and acknowledge how much these things have enhanced your being while continuing on with the process toward a certain goal.  I choose the latter.
Relish and revel. Each life path is personal.  We could choose to hold on to a dark cloud, whatever it may be, and sulk our way through it.  Or, we could dance and sing and share belly laughs with whomever we cross paths.  We each hold the key to how enjoyable we make any process, whether or not we feel it.
Keep a gentle hold on the desired outcome. The destination often acts as a ballast that holds us steady.  It requires commitment which, I believe, each of us is capable.  However, gripping the desired outcome too tightly stops the blood flow – - it constricts the lifeline through which the banal and the soulful connect.  Loosening the grip makes room for a less rigid and much more organic process, resulting in more instead of less satisfaction.
Every process is different.  Most can be tedious, unexciting and garner little to no applause, even after a significant time and energy investment.  But making peace with process?  Totally worth it.  After all, diamonds are dug from the deep, dark dirt.
++++++++++
What wisdom have you gleaned from any process?
Imagine this:  having everything you could possibly want granted to you instantly versus working toward something.  Which one would be more fun?
If you could have one thing now that is within the realm of possibility, what would it be?  Realistically, how would you obtain it?
++++++++++
Image by mangloard