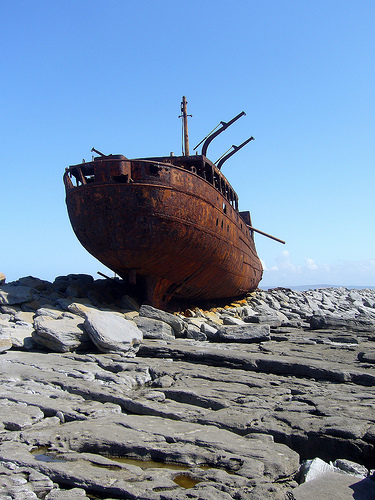 Planes, trains, automobiles.  Boats, horse-drawn carriages, pedicabs, ground cable cars, crystal-bottom aerial lifts and many buses and taxicabs later, I'm back in one piece, thanks to a kick-ass immune system.
And what a trip it was.  Memorable, exciting, definitely one for the books.  Many thanks to all my gracious, mighty generous and loving hosts (you know who you are).
PLANNING
Our culture has us trained to drive our days packed with planned achievements and over-scheduled commitments.  Generally, we know what will happen with our days, where we'll be between morning and night and with whom we'll be spending time.  And generally, this level of predictability works.
I wanted my trip to work that way as well so I prepared months in advance, fully subscribing to the adage fail to plan, plan to fail.  I was determined to make the experience as hassle-free as possible.
THE UNPLANNED
But in the real world, most plans are not foolproof and hassle is ubiquitous.
While I was away, I fully intended to keep posting because I love my online home.  Here, I get to furnish and decorate with verbal musings however I want.  My old and new friends are welcome to visit anytime.  We share the sustenance of words that are rich, warm and nourishing if at times a bit high-fat, high-carb and chewy in content.  This space affords me a sense of familiarity amid the frenzy of the foreign that can seem cold and unkind.
So, why the silence?  I could blame it on the night/day time zone change, or the dearth of wi-fi, or plain ol' physical exhaustion.  But my biggest reason was once I left, my intention changed. I just wanted to give in to the experience fully.  I wanted to see the beauty that is present in the landscape, the harbor, the people.  I wanted to feel the rhythm native to the streets, the temples, the church ruins.  I wanted to smell the incense, to hear the lilt in the spoken words, to catch the respectful nods and smiles.
So I did. And it felt great. It felt great to to observe, to wonder, to wander for miles to destinations I'd never been before. It felt intuitive to leave the moments alone, unadulterated, unexplained, un-penned.  It felt right to just be and to trust in the natural unfolding of an unplanned day.
THE NOT-SO-GREAT
But there were also those moments that felt not-so-great.  You know the saying "When in Rome…"?  I can't say I rolled as the Romans do the entire time.  There were times I felt more like minced meat than gladiator (though if the latter often ended up as the former, this comparison may be pointless).  There may have been times when I should've been left on the battlefield in a triage operation due to an untreatable case of impatience, inflexibility and creature-comfortitis.
WHY THE NOT SO GREAT?
I was human.  And as I say this, I roil inside knowing this couldn't and shouldn't be an excuse.  Because, simply, this denigrates the very essence of humanity.  This is the most I can be.  I am human — a statement rife with promise, mystery and surprise that we should all own proudly, fully and unapologetically.
For all my deliberate efforts to choose positivity, I still slip into negativity.  With all my penchant for clarity and simplicity, I still find myself in a sinkhole of complex confusion.  Often.  But this is okay by me.  I don't have to leave town to know that I have flaws and there's absolutely nothing I can do to eradicate them.
And so, whether or not we travel anywhere in the world, in the end, it doesn't matter all that much.
What matters is if we can be fully alive where we are now.  What matters is if we can be appreciative of what we have.  What matters is if we can remember that, tempting though it is to think and act as though the world revolves around us, it simply does not and the billions of others with whom we share this ailing, aging world are also going through great and not-so-great experiences of varying degrees.
What matters is if we can forgive ourselves for the weaknesses that come with our strengths.  Because if we can't, I don't believe we can expect others to.  And if reprieve for our own faults is within grasp, then maybe, just maybe, forgiveness of others' faults is not too remote either.
+++++++++
How are you at dealing with intentions that don't become reality?
What's your all-time most favorite travel destination ever?
+++++++++
Image by **Maurice**