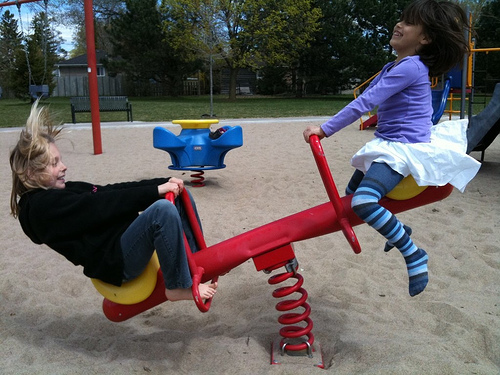 Jill was a disciplined gymnast.
She practiced with rigor and
soon became a contender.
When she took a hard fall,
she began to see life more
like a seesaw than a balance beam.
With this newfound perspective,
she realized she'd prefer to
dance and play with others more
and tumble solo on the floor mat less.
++++++++++++
Got a story in 55 words?  Want to read more?  Visit G-Man here.
Image by royanlee