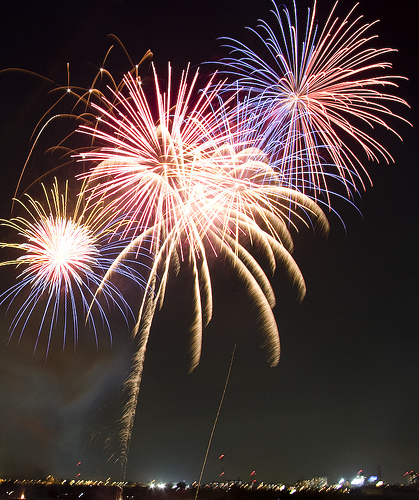 The new year is upon us and, as is the case each year, regardless of how excited I am about it, there's always someone out there to remind us that it's just like any ordinary date in the human-made Gregorian calendar and any hoopla that surrounds it is merely manufactured and not filled with powers, mysticism and magic from divine sources.
Fine.
Still, I'm excited about it. After all, January is my birth month and having moved from mostly feelings of dread to more-excitement-than-dread in anticipation of a date that none other more overtly marks this scientifically unstoppable, youth-withering phenomenon we call aging is, I would consider, progress. And, as of five years ago, my beloved child decided to share his birth month with me, so I have much to love about January.
But this isn't simply about my son's or my birthday. This is about recognizing what a gift it truly is to be blessed with another year, another day, another minute. This is about renewing hope despite having been let down. This is about re-committing to our will to live despite having known loss and death. This is about looking forward to those undeniable moments of joy, of celebration, despite having been knocked around by pain, mourning or suffering.
This is about being open to good and great things not readily visible on the horizon, some of which may even be beyond our imagination.
In the words of Oliver with my proverbial bowl in hand, I say, "please sir, I want some more."
++++++++++++++++
Are you excited about the new year?
What would you like to see more of this year?