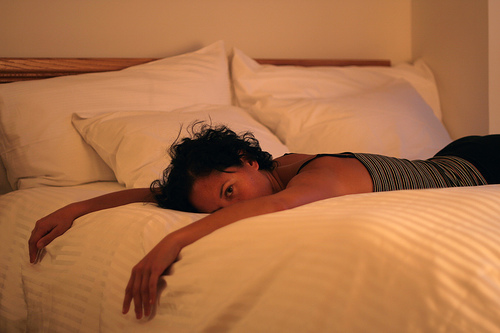 A life spent making mistakes is not only more honorable but more useful than a life spent in doing nothing. — George Bernard Shaw
We all have goals.  Whether or not we consider ourselves over- or under-achievers, goals are essential to our development and they are a natural part of life.
When we set a goal, we generally have the motivation to achieve it and have an idea of how to make it happen.  Some have an intuitive approach.  Others prefer to make specific plans or set of steps that they can follow on a schedule.
OUR GOALS THROUGH THE YEARS
A toddler's daily goal could be to get as much play time in his day as possible.  In order to achieve this, he does everything in his power to ignore his schedule, trick/charm his caretaker into playing along, even avoid snack time, and if all else fails, activate the old standby strategy of crying like a baby in hopes of subjugating his caretaker through a manipulative appeal for sympathy.  With steely determination, he uses all his skills and resources to realize his goal.
When we enter the teenage years, one of the potentially cruelest times in our lives, many of us aim, at the very least, to fit in and not be bullied (yes, for some, learning is a by-product of going to school).  This all-important goal of fitting in can become all-consuming to an insecure and awkward teenager on a journey to self-discovery.
FINDING OU OWN PATH
As we come into our being and learn that following the herd is not the best way to go, we set goals that are geared toward our own independence. Sooner or later, we learn that doing what our friends do may not be right for us, and that we have a unique set of interests and motivations that we must pursue.  Armed with a newfound sense of autonomy, we learn to think for ourselves, carve our own path, follow our own desires and set goals that are in tune with our true selves.
Some of us strike out on our own, stoking our creative genius by pursuing the arts, or writing, or music or entrepreneurship.  Others take a more traditional route by going to college with the goal of earning a degree which allegedly will help us enter the work force in order to contribute to society by doing something we enjoy and get compensated for.
In our adult years, we continue to set goals: to become a better parent, to have a fulfilling life with or without a partner, to grow a sufficient retirement fund, to make an impact in this world and to build a legacy.
BUMPS IN THE ROAD
But what happens when along the way, things get difficult, the challenges seem overwhelming or downright insurmountable, and reaching our goal appears to be next to impossible?  What happens when the plan we laid out so neatly starts to look muddled, when we begin to feel like we don't know what we're doing and, instead of seeing a clear path to success, there is only failure looming in front of us?
Do we pick ourselves up and plow through with determination anyway, or do we quit?
We can all relate to the psychological ramifications of failure.  In general, it's not good for our morale, it's discouraging, it hurts our ego, it doesn't make us want to celebrate and, let's be honest, we generally try to avoid it at all cost.
All things considered, is failure really that bad?  And is quitting better than failing?  Experts say no and I agree.  Here are 7 reasons why:
1. When we fail, we have an opportunity to try again and eventually succeed. Quitting guarantees that we won't succeed.  It's a non-starter.  It's really quite predictable where we'll be when we quit something: on a path to nowhere.  Failing, on the other hand, may set us back, but it keeps us on a path to getting where we want to be and that much closer to reaching our goal.
2. When we fail, we learn from our experiences and mistakes. In giving up, we learn nothing. When we pursue a goal and fail, we probably made a mistake or two along the way.  Something got in the way of our path to success, whether or not it was within or beyond our control.  And chances are we probably learned a whole lot in the process, what to do and what not to do, and when and how to execute plans — things we might not have learned had we been successful.  Sometimes, we might get lucky and make a mistake that yields a surprisingly good outcome.  When we give up, we prevent ourselves from having any more experiences, from making mistakes, and so, our opportunity to learn is diminished.
3. Failing makes us feel alive. Quitting does nothing to enhance our existence. Sure, failing can make us question our abilities, commitment, skills and talents. It can throw us into a tailspin or worse, send us into a depression.  At the very least, when we fail, we feel alive, and we had the guts to follow our passion. Quitting deprives us of feeling these seemingly awful things and does nothing to enrich our being.
4. In failing, the possibilities for adventure exist, whereas with quitting, we close the door on anything happening at all. We may refuse to acknowledge it at first, but failing can open up a world of adventures.  Say you set out to go into business for yourself.  Fast forward to a year later and you fail to meet your goals. Instead of thriving, you find that you're losing capital, you're unable to build a client base, and you failed to reach your goal of becoming self-sufficient.  At this point, you could decide to throw in the towel.  Or, you could decide to capitalize on what you did right, network with other successful small businesses, seek mentorship with an expert, or partner with a venture capitalist.  We have a lot of choices when we fail at something.  When we quit, there are no adventures in sight.
5. Failing keeps the dream alive, whereas quitting kills it. Isn't it far better to dream than not to dream?  I'm not talking about dreaming but doing nothing to realize that dream, (though, even that is arguably better than not dreaming at all).  I'm talking about dreaming a dream that motivates us, that brings out the best in us, that transforms us into a better version of ourselves.
6. Failing makes us stronger whereas quitting doesn't. Yes, failure is undesirable.  Yes, failing is never what we plan for when we pursue a goal.  However, more than likely, we will recover from failure.  Once we've recovered, we are better equipped to go out there and chase after more dreams, more secure in knowing that we've survived a failure.
7. Failing builds character. Quitting does nothing for our character. Think about it.  When we fail, it means we actively participated in our quest to reach our goal.  We were there for the highs, the lows, the bumps, the bruises and the imperfect landing.  Our experiences leading up to failure contribute to our character.  Quitting is avoidance. It only keeps us on seemingly "safe" ground and does nothing to enhance our character.
Character cannot be developed in ease and quiet. Only through experience of trial and suffering can the soul be strengthened, ambition inspired, and success achieved. — Helen Keller
Image by Perfecto Insecto