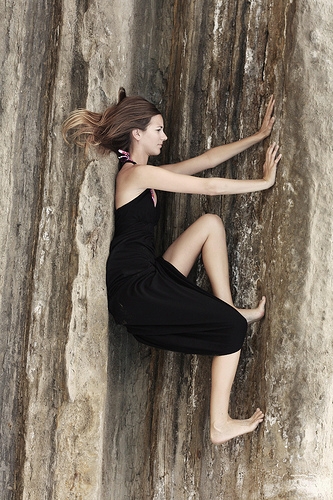 The halfway point is an endlessly fascinating topic for me.  But before I expound, let me qualify:
What it's not
The halfway point is not a mythical place/space.
It's not on a map.
It's not a figment of my imagination.
It's not a place from a book, or a story or a legend.
It's not the exact halfway distance from one point to another.
It's certainly not a place/space we plan to go; rather, we simply find ourselves in it.
It's not by any means an end-point or coveted destination.
What it is
It's real.
It's ubiquitous.
We've all been there.
We encounter it at various points in life.
It's a place/space from which we want to move on.
It's rife with possibilities.
What it can be
It can be a quarter-, pre-, post-, or mid-life crisis.
It can be any point in life or a venture that's filled with tension.
It can be hard to move on from.
It can be a place/space full of learning.
It can be dramatic.
it can be transformative.
It can test our mettle.
It can be transcendental.
It can be a sea of grey areas.
It can lead to various directions.
It can be a springboard to great things.
It can suck us in.
It can surprise us.
It can inspire us.
It can liberate us.
The halfway point is a point at any time in life or any stage of an undertaking where we find ourselves unsure about our next steps.
What happens at the halfway point
At the halfway point, we're confronted with many things that compel us to make important decisions that are life-changing.  We encounter things that are both familiar (fear, freedom, self-doubt, empowerment, confusion, etc.) and unfamiliar (a different facet of our personality we've never seen before, a scenario we've never experienced before).  We learn a little bit about ourselves.  We deny some things about ourselves.  We work out a few things about ourselves.  We find ourselves reacting, or taking action, or doing nothing.
If we face it head on and make the most of it, we can move on from it and thrive.  If we view it with a half heart and one eye open, we may languish in it.  If we're in denial about it, we may never be released from it.
Questions
In life and with any project we commit to, we encounter a point when we're unsure about the most prudent actions to take.  We're swimming along, taking one step after another and all of a sudden, the path is no longer clear.  At this point, in a state of confusion, we ask ourselves a whole host of questions:
Where do I go from here?
What have I gotten myself into?
Am I cut out for this?
What happens if I abandon this now?
Do I have the commitment and motivation to take this to the next level?
Is this worth it?
Is there an end in sight?
What do I hope to gain from this?
If we are to move on, we need to ask questions, but more importantly, we need to ask the right questions.  When we ask the right questions, and when we stay true to ourselves, we progress.  When we don't ask the right questions, we jeopardize the process.  We may eventually move on, but by not asking the right questions, we proceed with uninformed decisions that will inevitably yield less than satisfactory results.
Dilemmas
At the halfway point, we encounter dilemmas that blur the areas between right and wrong.  Here are some examples:
– promote myself or serve my constituency
– complete and utter dedication to the project or risk losing my family
– fame & fortune or love & happiness
– my child's college fund or investment that guarantees big gains in the immediate future
We can't always have it all.  With everything that we want in life, there is a price to pay.  There are choices that propel us to great heights.  There are choices that hold us back.
But the thing is, we can have a lot of really, really great things in life.  And the truth is, as tempting as it may be, we don't have to think in either/or terms.  There is an abundance of possibilities within our grasp.  While we do have to make compromises along the way, these compromises are very rarely do-or-die, all-or-nothing situations.
Conclusion
The halfway point is intensely personal.  It's rich with exciting possibilities.  As such, there's no cookie-cutter way to approach it.
In exploring the halfway point, I hope to focus on the abundance of positivity it offers.  This is what most interests me about it.  This is where the promise lies.  I hope you'll join me at the plus side of the halfway point.
To correct a natural indifference I was placed half-way between misery and the sun. Misery kept me from believing that all was well under the sun, and the sun taught me that history wasn't everything.   — Albert Camus
Image by NixieMichelle