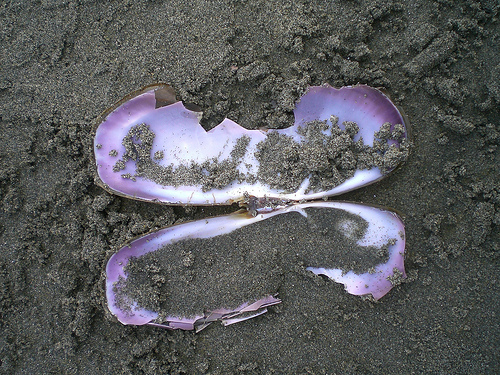 It's nearly the eleventh hour as I face my computer deciding on a topic for my next post.  I go through my drafts and nothing seems good enough to share.  Not the incredibly beautiful day I had with my son, not the struggles I'm going through being sick and hoping it's not H1N1, not the enlightening talk I attended with Nicholas Kristof, not the way I fell hard for a gubernatorial candidate and how he broke my heart two days later.
If you're still reading this, I'm guessing you know what I'm talking about.  We've all chased it to no avail at one time or another.  Some of us more habitually/obsessively/compulsively/delusionally/neurotically/pathologically than others.
Perfection. 
MY DEFINITION OF PERFECTION
It's like Brigadoon only more imaginary.
It's like world peace only less possible.
It's a conundrum caught in a cycle of self-correction and self-destruction.
It's an indulgence more luxurious than a private jet.
It's a vice more intoxicating than wallowing in our own insecurities.
It's reality idealized and ideals realized.  Neither could be farther from ideal.  Nor real.
As alluring and seductive as it is, it'll forever remain a tease.
8 REASONS WHY PERFECT ISN'T GOOD ENOUGH (pun intended)
Because we'll always be judged no matter what we do.  If not by us, then by others.  If not now, then another time.
Because it just ain't worth the investment.  Not the stress or distress.  Not the time.  Not the money.  Definitely not the honey.
Because good enough is good enough and great is great and perfection is…not gonna happen.
Because there will always be room for improvement.
Because it's unrelatable (yet funnily enough, the pursuit of it is entirely relatable).
Because it wouldn't be perfect if it were attainable.
Because it lives in the sea of diaphanous illusions and we live in the land of murky truths.
Because it's a construct best left in the realm of Willy Wonka's pure imagination.
WHY PERFECTIONISM IS EXACTLY WHAT WE NEED
While I couldn't resist having a little fun putting these thoughts in print, I'm betting you've all had similar thoughts.  And the reason for this is because chasing perfection is hard-wired in our make-up.  As natural as wanting to please others.  As everyday as twenty-four hours.  As typical as problems have solutions.
It's just like when we see intense beauty and we want to capture it.  An instinct.  A penchant.  A predisposition.
We don't need perfectionism so we can have an edge (or keep our edge).
We don't need perfectionism to stay inspired.
We don't need perfectionism to aspire to do the best we can.
Here's the reason why perfectionism is exactly what we need:  because in the chase of it, we will find under no uncertain terms that flaws are here to stay.  They're not going anywhere.  Our flaws and other people's flaws.  And these flaws that you and I share appeal to the best of us because through our flaws, we have amazing opportunities to bond in very real and meaningful ways.  No big mystery.  Just another proven, timeless, simple truth.
We could trudge through our days the hypocritical way, or we could acknowledge that we're all imperfect and begin to build bridges.  Establish connections.  Begin collaborations.  Link arms.  Hold hands.  Make the dream a little more real…
Which one will it be?
YOUR PERFECT ONE-LINER ABOUT PERFECTION
It would be perfect if you would share one (or a few!) of your own one-line definition of perfection.  And since we've established that perfection is unattainable, a comment from you would be good enough if not great!
Even the best needles are not sharp at both ends. ~Chinese Proverb
Image by LethaColleen