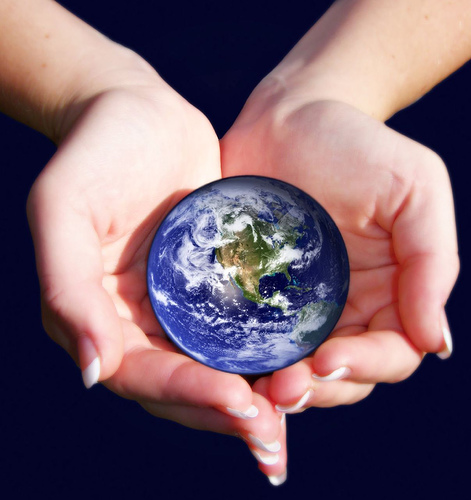 I'm a big baby.  I cry all the time.  I've been moved to tears by just about everything.  Music.  Nature.  Births.  Deaths.  Adam Sandler movies.  Yup.  You name it.
I admit, I've had to lie about it.  On more than one occasion, people have come up to me with concern and that dreaded question, "Are you okay?"  Not my favorite query in the middle of a blubber.
For a long time I wasn't proud of this fact about myself.  I've come to learn to shrug off stereotypes that persist about being a petite Asian-American woman.  I've laughed myself silly inappropriately and apologized for it.  But to have to address my tears, I'm rarely ready to do so coherently.  It's easier to say, "I'm fine, thanks" and move on.
SCONES, TEA AND TEARS
Until I had a revelatory time with Eve.  Eve whom every time I see makes me weep.  Eve whose amazing body of work leaves me raw, exposed and vulnerable yet also cleansed, empowered and inspired.  Eve who instantly unites me with the foreign, the familiar, the sacred and the desecrated.
I'm of course referring to the one and only Eve Ensler.  Eve, myself and a few other fabulous women and two men (who were just as fabulous!) had a bona fide bawl fest a couple of weeks ago.  Over breakfast.  And it was refreshingly real.
All it took was a little hot beverage, a little comfort food, and some very powerful words.  And the floodgates swung wide open.

WHAT HER WORDS DID TO ME
Eve told us about her recent experiences in the Congo and the amazing project she is building there with the locals.  It will be very powerful.  I'm sure everyone will hear about it when the time comes.
As we cried and talked and laughed and cried some more, Eve reminded me in a way only she can that we need to own our emotions.
That we should cry when we feel like crying.  Laugh when we feel like laughing.  Be sad when we're sad.  I mean, c'mon, people!  What's more basic than that?
IF ONLY IT WERE AS EASY AS SPOKEN WORDS
Yet, as complex beings, we complicate the simple things.  We're fascinating that way.  Instead, we retreat when we feel like crying.  We put up a front when we're sad.  We stand strong when all we want is to fall in a heap.
As if human emotions were foreign to other humans.
So, we pretend that all is right with the world when we know without question that there is much in disarray.  That the comforts of home is an illusion and has a short reach.  That denial can only take us so far.  That a feeling of emptiness will chase us if we don't do something.  Anything.
WHAT IS THIS TIRADE ON A "CHOOSING POSITIVITY" BLOG?
Great question.  What I learned from Eve a long time ago is we can't simply be bystanders and onlookers of world news and suffering.  We can't will ourselves to believe that there is no evil once we turn off the TV sets or close the door behind us.  We can't turn our back on our sisters and brothers while we chase after the meaning of life.
It just doesn't work that way.
Because if we let something bad happen to one of us, we let it happen to all of us.
We're not here only for ourselves and most certainly not only to be entertained or become famous or make a lot of money or stroke our egos with anything within reach.
We're here for each other.  We're here to show compassion for one another.  We're here to love one another.  We're here to live lives as richly as possible, together, without leaving anyone behind.
But until we know this truth in our hearts, we will leave some of us behind.  We will let others be hurt and harmed.  We will neglect our most basic bond.
The human race bond.
And this brings me back to what Eve reminded me of recently.  When we allow ourselves to feel our emotions, to cry when we're moved, to sympathize when we feel the pain and suffering of others, there is hope.
HOPE IS MORE THAN JUST A FOUR-LETTER WORD
There is hope that one day, we'll be moved to take action so that someone is suffering a little bit less.  So that the meaning we seek becomes the fulfillment we find.  So that the need to take action overpowers inaction.  So that the special bond we have with each other becomes just a little bit stronger.
There are numerous ways we can move beyond hope.  Here are some:
Love yourself then love others.
Let your voice be heard.
Know that we are enough and that now is a good time to start taking action.
Vote (it's a flawed system but until a better one is in place, not voting isn't part of the solution).
If you don't like the candidates, consider running for office yourself.  If you don't like the ballot measures, consider writing your own petition.
Learn about organizations that help even the playing field.
Join an organization as a volunteer or activist or start an organization that isn't already in place.
Use the power of your checkbook strategically by making a contribution to a good cause rather than blowing your paycheck on a new wardrobe.

SO I CLOSE THIS POST WITH A POEM OF SORTS
As I often do,
I humbly ask of you,
To think, to feel, to be in the moment.
Though you may as I do,
Choose to sit and to be,
Or to work for atonement.
What we do,
In our space and our time,
Be it lofty or something low-rent,
As we wish,
We may do as we please,
It is always our judgment.
If I've managed to make you sigh,
Or roll your eyes or wince or cry,
Please know, as ever, I'd love your comment.
It seems to me that we spend an inordinate amount of time and attention on fixing ourselves when we could really be directing that out to serving others. ~Eve Ensler
Image by aussiegall