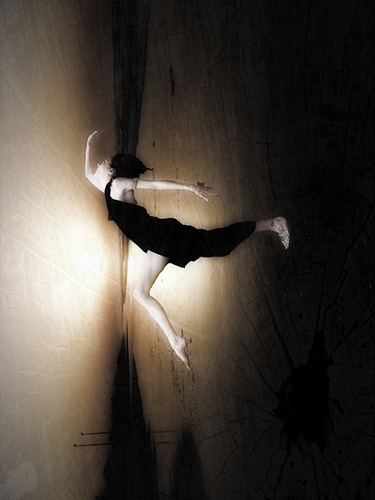 Ugh.  I cower at the title of this post.  I'm not a truth or dare kind of gal and have very little experience with the game.  Truthfully, I'd rather put on a pair of wet socks, have sticky jam hands squeeze my cheeks, plop between a cold wall and a big sneezing man on a crowded bus, and walk many miles in a rainstorm without an umbrella while schlepping a heavy backpack filled with textbooks containing decades-old statistics.  Okay, I exaggerate.  A little.
FACTS AND TRUTHS
Facts, I'm familiar with and even have a few filed away in my head.  There are certain things about our identities that are factual, irrefutable and irrevocable.  Facts are solid.  Regardless of how often the media or politicians or anybody with authority may or may not represent the facts, facts can hold their own amid invasive scrutiny.  Pierce.  Poke.  Prod.  Facts will surface.  They can be unearthed, proven and accepted beyond question.
Facts give us a sense of security.  Our address, our education, the groceries we buy, the things we do throughout the day are all facts that bring us comfort, definition, grounding.  The facts of our lives weave for us a safety net with which we're intimate and to which we return home.  Without the facts of our personal history that tether us to the ground, we'd be floating about aimlessly like bubbles in the air, waiting to bump into something concrete.
But, while facts are truths, truths aren't necessarily facts.
Truth, compared to facts, can be subjective.  Yes, truth can be just as stubborn and unyielding as facts.  Except when it's squishy.  If you've ever been to a toddler gym, truth can be like the one imaginary purple ball in a vast pit of red, blue and green foam balls.  How do you tell a three-year old this purple ball doesn't exist if, in his imagination, it does?
Truth, unlike facts, is complex.  Dualities abound when it comes to truths.  Truth is real yet ideal and has the power to make the ideal real.  Sometimes it feels close.  Sometimes it feels far.  Always, it's there, standing up and out amid the sea of untruths.  We seek it among the distractions, the posers and the impostors.  Whether or not we ever find it is a lifelong journey and a personal one.  Thus, it may differ from one person to another.  If you disagree, consider the words of Anais Nin, "the personal life deeply lived always expands into truths beyond itself", or of Andre Gide, "believe those who are seeking the truth; doubt those who find it".  Truth, truly, can be tricky.
But despite these words, truth is also simple and can simplify the complex.  When our minds work in concert with our hearts, truth begins to serve us.  In the words of Blaise Pascal, "we know the truth, not only by the reason, but also by the heart".  When we know and accept the truth, we begin to learn to navigate around obstructions on an illuminated path.
DARE
On the one hand, because truth, for me, can sometimes be as complex/simple and intimidating/empowering as answering the question, "Is there water in ice?", I'd almost always opt to dare.  That is, if I were to play the game.
On the other hand, I would want to fathom a few facts and a trickle of truth before I go on daring.  Why?  Because, at times, my faith is shaky and my truth, nonexistent in the face of facts that disappoint, disturb, and disillusion.
And so I face a quagmire toe to toe.  As a game, truth or dare is a take-it-or-leave-it.  In life, truth or dare as a question won't back down and has consequences if ignored.
THE POINT
While looking for the point in this post may seem as challenging as finding truth, I do have a point.  And it's a simple one.  Truth or dare may be a game but it has its place in real life.  As we grip the steering wheel, navigating our way around truth or dare situations that pop up in life, it seems their perceived separation is best seen as a myth.  Truth, because of its power and organic nature, enables us to dare.  When we find truth, we gain the courage, the strength, the chutzpah to dare.  And by the same token, when we opt to dare, we do so armed with the truth.  Or some kind of truth that works for us; that gives us the permission to dare.  This truth hands us our very own brave gear, so that we may shift whatever needs shifting, and do whatever it is we dare to do.
SOME QUESTIONS
Have you ever played truth or dare?  Did you enjoy it?  Does it play out in real life for you?
Because I crave wisdom from all of you, would you consider sharing your answers if I posted a truth or dare question every now and then?  I promise to make them fun.  Whaddya say?
Image by GreenWhiteOrange