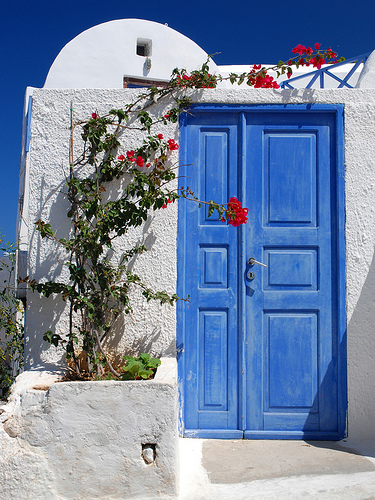 We must accept finite disappointment, but never lose infinite hope. ~Martin Luther King, Jr.
Years ago, I had the pleasure of sitting next to Jackson Browne at a dear friend's wedding dinner.  Jackson is a well-known singer-songwriter of hits such as "The Pretender", "Running on Empty", "Doctor My Eyes".  I didn't grow up listening to his songs, but I knew a little bit about him and admired his activism.
Jackson and my husband talked music, as musicians always do (he later sang on one of my husband's albums).  He and I talked a little bit about life and politics.  He's reputed as being actively engaged and outspoken.  We touched on how we're all poised to make a difference in many ways, whether we realize it or not.  And then we discussed helping others as either an opportunity or a responsibility.  I, equipped with my trusty ol' baggage of guilt accumulated through education, philosophy and upbringing, said it was a responsibility.  He, the man who wrote the lines — Are you there? / Say a prayer for the pretender / Who started out so young and strong / Only to surrender — said it's an opportunity.
DOORS
Doors are constantly opening and closing.  With all the commotion that being alive brings, these doors often go unnoticed.  Open.  Shut.  Open.  Shut.  As they swing about, simultaneously, we walk about in familiar rooms, in corridors, on sidewalks, peering through windows, stepping on rocks, slipping on banana peels, stubbing our toes, bumping into poles, and whatever else.
A KNOCK (OPPORTUNITY)

Sometimes, there's a knock on the door.  Audible, insistent, persistent.  We open it, but we're not sure what will walk in.  At times, it's an unwanted guest that assaults our being.  Pain, failure, rejection, suffering, embarrassment, and so on.  Other times we get lucky.  In walks handsome opportunity, arriving at just the right time, bringing the right energy.  We welcome it, all spiffed up with a martini glass in hand, ready to drink in the happiness, success and love it brings.
A LOCK AND A KEY (RESPONSIBILITY)

And then there are times when we're indoors for far too long.  We can't leave and lock the door behind us because the key is nowhere to be found.  Where's the key?  Could it be in the laundry basket?  In your child's lunchbox?  In your trunk of forgotten dreams?  Who knows.  So we stay put, locked from inside, alone in the same four walls, skin and marrow all sallow from deprivation of light, longing for a visit or even a solitary outing.  This is how responsibility can make us feel sometimes.
A BRAINSTORM
Responsibility, if taken too seriously, can weigh so heavily it squelches every ounce of joy.  Opportunity is a gamble and often without guarantee.  So why do we bother with knocks, locks and keys if they bring a mixed bag of perilous opportunities and responsibilities that eat away at our spirit from the inside out?
Why not make the lock and knock obsolete?  Why not blast the door off permanently?
What, you think that's too wild and has no practical application?  Would it complicate regulating the comings and goings of invited guests and unwelcome intruders, danger and safety, pleasure and pressure?
AN UPLIFT

Then how about siding with neither Jackson nor myself and making a bit of a semantic tweak?  One that's big enough to expand the mind and the heart; afford a little extension to the much-desired psychological wiggle room.  Why not use the verb hope instead of opportunity or responsibility?  It goes something like this:
I have an opportunity responsibility hope to raise a happy child in this crazy world.
I have an opportunity responsibility hope to bring peace to those who need it.
I have an opportunity responsibility hope to learn from my mistakes.
I have an opportunity responsibility hope to help those who need help.
I have an opportunity responsibility hope to receive help when I need it.
I have an opportunity responsibility hope to pursue my dreams.
I have an opportunity responsibility hope to follow in Gandhi's non-violence footsteps.
I have an opportunity responsibility hope to think with my head, feel with my heart and grow with each passing day.
Then maybe we won't get clobbered by our baggage and our fears.  And maybe we won't surrender or become a pretender.  For when opportunity slips away, or when responsibility slams its crippling weight, there remains hope.  Hope.  Never crushing, always comforting.  Hope.  Always there, up for grabs.
Do you believe in the power of hope?  Do you agree that sometimes, a little adjustment in our perspective can make all the difference?
+++++++++++++++
This post is dedicated to Dr. Martin Luther King, a remarkable leader who seized an opportunity, marched on as though it were his responsibility, and in turn, opened the door for the hope of bigger and brighter possibilities for all.
+++++++++++++++
Image by MarcelGermain