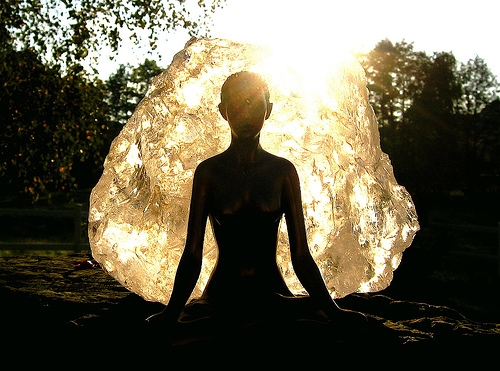 Everything has been figured out, except how to live. ~Jean-Paul Sartre
There's no shortage of advice for how we should live our lives.  Fortunes have exchanged hands over crass commercialism, overt advertising or subliminal messages, pushing an agenda, luring us into traps that make us think we need fixing.
Friends, family, strangers, corporations, political parties and paid professionals will tell us to:
Be happy.
Be free.
Be productive.
Be conscious.
Be thin.
Be healthy.
Work hard.
Work less.
Work smart.
Live green.
Live more.
Do less.
Do something.
Do more.
Play hard.
Drink wine.
Eat vegetables.
Drive a hybrid.
Buy an iPad.
Move on.
Hold on.
Give in.

Let go.
Or worse, they'll ask questions we can't answer like:
How are you feeling?
What do you want?
What are you worried about?
Why do you think that is?
What can you do about that?
Why not follow your passion?
What are you doing with your life?

If we trust the source, if the message is presented convincingly, if we're unsure of ourselves, we heed the advice.
Thus, we begin to think that our lives could be better, should be better.
It doesn't sound so bad.
Except it suggests that life isn't so good at this moment.
Is that what we want?
Or wouldn't we rather be still, feel or not feel any feelings, think or not think any thoughts, while everything and everyone rushed on around us?
Because there are times when we need not do or become.
Because oftentimes, there's nothing wrong with us.
Because sometimes, the time is right to just be.
May you live every day of your life. ~Jonathan Swift
++++++++++++++++++++++
Are there times when you want to just be?  Are we sometimes too hung up on doing and becoming?
++++++++++++++++++++++
Image by alicepopkorn