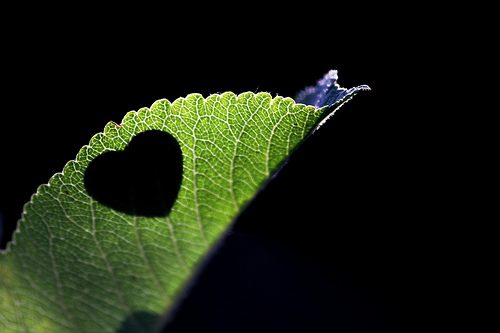 It's another gorgeous evening in San Francisco.  The sky is clear.  The moon is full.  It's the perfect time to talk about love.  So, let's do it, shall we?
Love is the topic.  What say you?
GOOGLE LOVE
If you were to Google (or Bing or Cuil, etc.) love, it would pull up pages and pages about romantic love.  That's right, romantic as in between two people.  Links upon links of love songs, dating strategies and romance advice overflow from these search engines, ensuring those suffering from OCD many hours of repetitive clicking.
This suggests three things:
It appears that romantic love is in demand.
A lot of people seek romantic love more than any other kind.
Love is a big topic.
Here's my take on these three suggestions:
Romantic love is but one facet of this wondrous gift.  We are capable of many other kinds.  Other love territories where we boldly venture are: love of self, parental love, friendships, love of animals and nature, love of other human beings not in our circle of family and friends, etc.
This is interesting to me because romantic love is a multi-billion dollar industry and it makes me wonder how much of that money is wasted (yes, the economy makes me view all expenses quizzically).  I question what kind of society we've become if something as natural as "falling in love" has become so costly.
The abundance of online offerings about love is a calming reminder that most if not all of us know about love, think about love, seek love and hopefully find love.
I love Google as much as the next person, but, seriously, Google doesn't know love, does it?
OF HIPPIES AND HIPSTERS
Love finds everyone.  Hippies and hipsters alike, and everyone beyond and between, can't hide from the hooks of love.
Many hippies who survived Charles Manson, drugs, the sexual revolution and tie-dye fashion are either still wandering the streets of my fair city or sipping Starbucks as they drive around in their Volvos, always with love in their blood, sometimes with flowers in their hair.  I can't thank them enough for popularizing "Make love, not war", a slogan many peaceniks still take to heart today.
As for snarky hipsters, as much as their knee-jerk rulebook dictates to deny it, I doubt that even they are immune to love.  Again, I have my home city to thank for proof that they, too, are familiar with love.  I see them cluttering the hippest joints, intimate, sipping whatever hipsters sip, while updating each other about the latest antics of Amy Sedaris or Sarah Silverman.  Thanks to them, I celebrate my casual style and dial down the sarcasm.
I poke fun fondly but the point remains, if we're open, we shall receive love.
REPLACING LOVE
Love is the most amazing thing there is, said the non-snarky non-hipster with hippie leanings.  It's a tremendous gift that teaches us about joy, connectedness, community, similarity, mystery, eternity, etc.
But sometimes, love is a bit unwieldly.  It is standalone and self-contained in its potency and yet its true manifestation is anything but standalone or self-contained.  Exclusive yet inclusive.  Personal yet universal.
Surely, its immense power is a staggering challenge to grasp.  So, we often replace it with less challenging things that we can comprehend such as: a multi-million dollar money-making scheme, a muscle car, a status symbol, a trust fund, an all-you-can-eat buffet or whatever feels right at the time.
We dabble and delight in matters of less staggering value because love is just so darn intense.
But sooner or later, we will encounter something profound and undeniably real that will remind us that love is so much more than the things with which we replace it.
QUESTIONING LOVE
And when we become better acquainted with love and all its richness, bigness and fullness, what do we do?
How do we roll with it?
How do we, if we do, go about allowing its colossal capacity to transform us, others, the world?
Do we, once we're squared away with our MRS, sit around in our backyards, slathering our aging skin with suntan lotion, luring nubile teens to stand in for love (remember Patrick Dempsey in the movie Lover Boy?) while we wonder and ponder what happens next?  Actually, a few of us do.
Do we let love die and instead, long for the silly and simple days when we're not required to be mature about anything?  Again, some of us do.
Do we choose not to respond and let opportunity slide when we could've made a difference in someone else's life?  Once again, many of us do.
I'm not judging.
However, I am always drawn to asking questions like these.  Because, let's face it, it's a safe way to examine the sharp edges that cut the neatness wide open, to reveal the magnificent mess beneath the facade of perfection.  Questions are a great way to peer into deep, ugly traps figuratively without falling in.  Questions allow us to dip our toes in  pools of squishy truths, trample on perpetuating lies, and mine gems of wisdom in the dark pits of dirt.
LIVING LOVE
And after all this questioning, we find that there are those who cower at love, we also discover that many among us know quite a bit about how to live love.
Everyday, ordinary people — who never become the best, who never get to own the biggest, who never get to flaunt the brightest — embody love in the best way possible.  Healing the wounded.  Soothing the distressed.  Freeing the captive.  Sewing the frayed fabrics that have unfurled.
In their simple, everyday, imperfect ways, they perpetuate the gorgeous, mysterious balance that keeps the earth on its axis.
PRIORITIZING LOVE
As my musings and meanderings come to an end, I close with what I hope is at least a niggling nugget of insight.
Love, for all the maladroit ways our bush-league selves respond to it, knows no bounds.
At its feet, tyrrany falls.
By its silent whisper, the deafened hears.
Through its steady flame, a cold heart warms.
In its gentle embrace, the embattled finds solace.
In its perfection, the imperfect thrives.
+++++++++++++++++++++++++
Love is the topic.  What say you? Is there ever a time or a reason not to prioritize love? Does love leave you puzzled?  Inspired?
+++++++++++++++++++++++++
Image by Niffty..