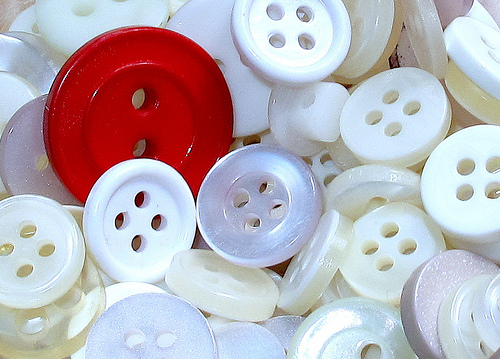 The human mind is a fascinating thing.  When I let my mind wander, there's no telling where it will go.
At this particular time in mid-meditation, thoughts traveled to the hazy days of high school.  Sophomore year to be exact.
A BUBBLE BURSTS
I was rushing to my next class, in my uniform of gray pinstriped skirt and powder blue blouse, when I happened to pass by the faculty lounge.  A few of the teachers milled about, chattering and laughing.  It didn't take much effort to make out what they were saying.  The subject of their discussion was another teacher who wasn't present at the time.  This teacher, Mr. MB, was a Vietnam veteran who had just joined the faculty.  One teacher made fun of an outfit Mr. MB wore one day; deemed inappropriate and unprofessional.  Another teacher made a remark about how it wouldn't be surprising if one day, this reclusive educator came to school with an AK-47.
I remember how much I regretted eavesdropping.  My tender teenage self expected this type of behavior from my cohorts, but not from these teachers.  They were my role models whose abilities and wisdom I admired and trusted to mold me.  There I was with my typical adolescent trials, seeking logic in an illogical world, troubled by the display of pettiness from this exclusive confabulation.
CONSISTENCY
Flash forward to today.  Fret not.  I've mellowed out quite a bit from this tense teen.  Thanks to many years of living in the real world.
Over the years, I've seen many people make little sense.
I saw a colleague devote her career to the causes supporting women and girls, and yet she habitually treated many women around her with disrespect.  I saw an ambitious political candidate revere one of his mentors, and yet he refused to stand by her when she needed him the most.  I saw an acquaintance profess undying love for her spouse, and yet she proceeded to bamboozle her very same life partner.
I see me, with all my lofty notions and good intentions, fail and fall more times than I can track.
Consistency is a fascinating concept, don't you think?  Those of us who see the value of it strive to be consistent in our own actions.  I personally prefer to be relied upon instead of being thought of as a flake.  I want those who know me to think I'm dependable and believe that I'll do as I say.
But I know now that this is unrealistic.  As much as I understand the value and power of being grateful, the last thing on my mind is gratitude in the midst of a difficult conversation.  Or a sucky morning.  Or inedible food at a restaurant.  Or terrible customer service.
CRACKING DOWN ON INCONSISTENCY
When I find myself beleaguered by unpleasantness, all I can think is, how much wine (or martini or Long Island iced tea) will it take to make this pain go away?
Kidding aside, when we require consistency from others, doesn't it seem like a form of self-punishment?  Isn't it a bit like sticking a finger in a pot of boiling water?  Might it not be similar to taking a hammer to our big toe?  Peeling layers of paint off a wall with a Swiss army knife?  Clipping nails with a razor blade?  Plucking hair from our heads chunk by chunk?  Is my point here clear or would you like me to go on?
Wouldn't you like to have a word with whomever first propagated the bunch-o-baloney notion that consistency is achievable?
Sure, in the business realm, there are many outstanding companies that continually deliver quality products and services.  In our personal lives, there are those friends whom we can count on time and time again.  Within our own selves, we possess indomitable greatness that we may yet to discover or comprehend.
But if we dig a little deeper, that award-winning company has likely bungled an account or two.  That reliable friend has probably faltered on a friendship with someone else.  And me?  Ha!  The term walking-talking inconsistency comes to mind .
COMPROMISE
Consistency is a noble quest.  Striving for it may even prove to be a good motivator to oneself.  But seeing as how we may try but can't effectively control other people's thoughts and actions, it seems pointless to impose it upon others and expect pleasing results.  To do so is to subject oneself to disappointment and unhappiness.
Our desire for consistency is inconsistent with our history and nature.  Change happens.  Unions divide.  Majesty falls.  Nepotism breaks.  Leaders stumble.  Even clocks fail.  Still, a new dawn shines with beauty and brilliance.  So, too, do humans.
+++++++++++++
Is it possible to hope for consistency without expecting it?
Is hoping for consistency from oneself and/or others a torture trap best avoided?
Or is there any merit in striving for consistency from oneself if Aldous Huxley is right that too much consistency is as bad for the mind as for the body?
Do you agree with Ralph Waldo Emerson that  foolish consistency is the hobgoblin of small minds?  Or do you agree with Peggy Noonan that part of courage is simple consistency.
Image by canonsnapper