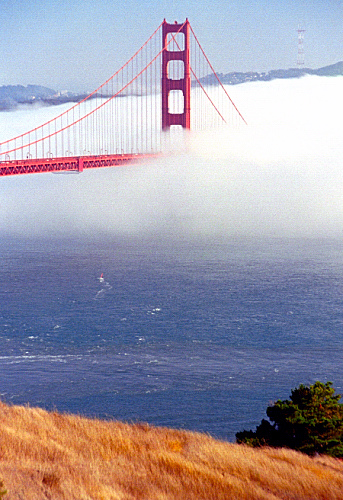 What is sunshine without rain?
Is it like a locket with no chain?
Or tracks without a train?
What is forgiveness without blame?
Is it like pride without shame?
Or a target with no aim?
What is freedom without imprisonment?
Is it like a nation without government?
Or evaluation with no judgment?
What is intimacy without estrangement?
Is it like the new without excitement?
Or hard work with no achievement?
What is honesty without a lie?
Is it like Because without Why?
Or the ground without the sky?
What is a win without challenges?
Is it like a whole without percentages?
Or volumes with no pages?
What is peace without disunity?
Is it like existence without reality?
Or triumph with no adversity?
What are similarities without differences?
Is it like a community without residences?
Or prose with no sentences?
What is life without mortality?
Is it like a state without a city?
Or conviction with no certainty?
YIN AND YANG
Opposites, I've come to realize, have become less and less irreconcilable.  I may be showing my age, or a touch of understanding, or severe confusion, or all of the above.  Regardless, these things we call opposites have become more and more complementary and connected the closer I look.
One loses value and cannot endure without the other.  It's impossible to appreciate one without the added texture that the other brings.
BRIDGE BEYOND POLARITY
There's a chain that links friends and enemies.  There's a thread that joins builders and destroyers.  There's a string that loops around winners and losers.  There's a cord that laces believers and atheists together.
There's a bridge that connects love and hate, doubt and faith, left and right, sadness and happiness, no matter how much we humans insist on their separation.
Sure, some of these bridges may yet to be built.  Or, as Jackson Browne says in one of his songs, some bridges are falling down, some bridges are still around.
And so, there it is.  Black and white.  Rich and poor.  Educated and ignorant.  Kind and cruel.  Courageous and fearful.
It is in our separation that we are joined.
Whether or not we cling to our corner.
We're all stewing, steaming, brewing in the same pot.
Rain or shine.
~~~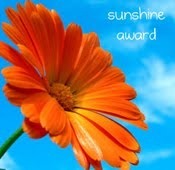 Speaking of sunshine, a while back, I received the Sunshine Award from Eva of Eva Evolving and BigLittleWolf of Daily Plate of Crazy.  If you haven't read their blogs, I encourage you to do so.  They both write beautifully, thoughtfully and each has her own distinctive style.
I sincerely give the award to every blogger who has ever joined the community here at The Halfway Point.  Each and every one of you who has ever left a comment here has brought a ray of sunshine around these parts.  Thank you for reading my musings and sharing your thoughts and insight.  Feel free to pass the award on to other bloggers who bring you sunshine.
+++++++++++++++++++++
What do you think?  Can you imagine a life with no conflict?  A world with no push and pull?
+++++++++++++++++++++
Image by David Paul Ohmer