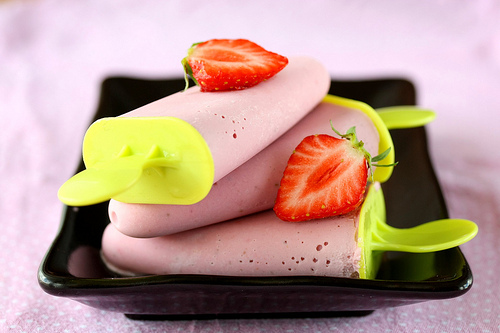 Summertime, and the living is…guilt-ridden?
I don't mean to mangle the lyrics to the Gershwin song from Porgy and Bess.  (Actually, I would've wanted to sing a la Billie Holiday, have you heard her version?  Effortlessly divine.)  But really, it depends on who you ask.
This particular question came up in a business meeting recently.  This woman, a recent transplant from back east, has started an office in town and is eager to get going on a few projects.  She's run into a wall of unresponsiveness.  I confirmed her suspicion that, indeed, the pace of activity is significantly slower in the summer.  Kids are home.  Folks are gone.  People are checked out.  I assured her that big things would be difficult but that not-so-big things were still doable.
I could relate to her apprehension.  For years, come summertime, I would feel dread, guilt and restlessness.  I would miss the energy and the fullness that spring had; desperately trying to cook up pieces of something that, naturally, wouldn't come together until the fall.
Feel guilty because activity is slow in the summer?  It seems odd, doesn't it?  And yet, this is exactly the kind of self-imposed suffering to which we subject ourselves.  Over the things we can't help.  Realities beyond our control.  Truths that won't bend.
It's funny how, in nature, we recognize with ease the inevitability of seasons, the cycles of the moon and the sun, the rhythm of day turning into night.  Yet when it comes to our existence, we're less accepting of the cadence of our doing and being.  A boiling crescendo on some days.  A simmering decrescendo on other days.  And a smattering of tepid humming in between.
Years later, it's nice to know that I've learned at least just a tiny bit about this particular lesson.  Now, I take a cue from Ecclesiastes (or The Byrds).  To everything…there is a season… I much prefer to believe this than to feel guilt-ridden for nothing.  At least this summer.
+++++++++++++
Do you have any plans this summer?  If so, won't you share?
What are your summer days like?  Peaceful?  Chaotic?  Both?  Neither?
It's ten days away but I wonder, do you have any summer solstice traditions?
Are you good with guilt?  Any summertime guilty pleasures you wish to reveal?
+++++++++++++