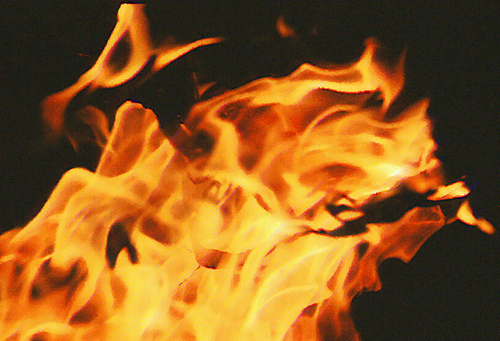 Are you ever struck by an overwhelming need to get back to the basics?  I am every now and then.  It's a sort of an impulse to evaluate existence as it relates to the bare minimum, without the bells and whistles that modernity, social conventions, and, what the hell, education impose upon us.  If you're a writer, you may see it as an existential proofreading of extraneous passages that have somehow intruded into the pages of your being and becoming and therefore must be edited or deleted.
I'm never quite sure what will bring this on.  It may be when I encounter something extreme such as when an inexperienced, unqualified and thoroughly risky bet of a political candidate attempts to buy, literally with his/her very own fortune, an election.  It may be a reaction to offensive opulence I've recently witnessed.  Or, it could be that cobwebs are forming in my spiritual nooks and crannies and the only spider I'm a fan of is David Kirk's Miss Spider who throws tea parties for her buggy friends.  Whatever it may be, it's an effective tickler to re-assess the absolute fundamentals.
BEYOND CLOSETS AND CUPBOARDS
It goes beyond cleaning out the closets, the cupboards, the hidden compartments in the floorboards and the drawers full of stuff.  Hard as it may be to stay on top of the kitchen contraptions that seem to mate and reproduce while in storage, I feel that's the easy part.
Though, even this can be a struggle.
I wonder if you can relate to my just-in-case gene that insists on keeping a few quiche pans (though I've never made two at a time).  Echoes of Miss Manners behoove me to have various sets of glassware: for red wine, white wine and water.  Man, those take up space.  And  then there are the plates.  Because we're on an unofficial entertaining hiatus (since giving birth, yikes), I keep too many plates of the same color for when the time is right to have planned brunch get-togethers again.
As for the closets, well, there's the athletic, business and play clothes/shoes that, like it or not, take up physical/mental space/energy to maintain.
SENTIMENTAL VALUE
The physical representations of memories such as photo albums, love letters, journals, scrapbooks.  As dearly as we hold them, so few, if any, make the cut among the things most of us would lug around.  One photograph?  Only if it's already in the wallet.  A poem or song lyrics written by your dear one?  Chances are you've already memorized them, and if you haven't yet they're probably not that good.  Journals?  A tough sell what with the inexpensive alternative of running a blog instead.  Scrapbooks?  Only if risking littering your path with random pieces that have come unglued from these pages sounds appealing.  Otherwise, too cumbersome.
THE ABSOLUTE KEEPERS
These things aren't all keepers, are they?
There are the things we say we want when we're engaged in a lightweight chit-chat.
And then there are the things, those which rarely have a price tag, for which/whom we would give up a kidney, our life savings, our laissez-faire attitude, and possibly our life.  These are things we reveal when we're having a heart-to-heart.
My absolute keepers?  I could never downsize my husband and my son.  If the house were burning down, I'd take them for the most fundamental of reasons.
What else?  For practical reasons, I'd take our car keys, passports/IDs, wallets, phone, maybe a Swiss Army knife if there's one nearby and, if need be, my rudimentary wing chun skills.  They travel well and come in handy.
But more important than the practical things, I hope I take with me hope, kindness (husband has it in more ample supply than I do so if he sticks with me, I'm good to go), the will to live, and the ability to love and be loved.  Because, really, amorphous as they may seem in the face of mayhem, these  things travel far.  Way beyond where the smoke reaches.  Long after the embers have cooled.
+++++++++++++++++
What about you?
If you had to downsize stuff in your life to the essentials, what stays?  What goes?  Why?
Are there any must-have tools we should all have in case of an emergency?
+++++++++++++++++
Image by Stacirl