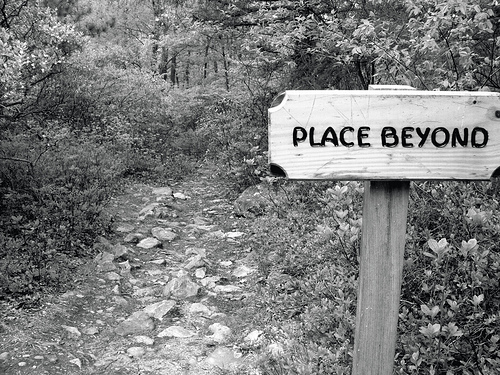 Last week, a man planned a massacre in the building where I work.  His attempt was foiled.

THE PERPETRATOR
He is an unemployed carpenter.  In 2002, he was arrested for robbing a bank.  He had on a body-armor and "was carrying a high-powered hunting rifle, a pistol and a shotgun in his mother's 2006 white Toyota Tundra pickup…", according to news reports.  He allegedly wanted to "start a revolution" and planned to attack a couple of organizations that held opposing political views from his.
MY TRIPLE-GUARANTEED SAFETY
Apparently, this was big news while I was out of town and unplugged.  He was primed for attack on a Saturday; not a typical work day in the building.  Two CHP (California Highway Patrol) officers stopped him for speeding.  Shots were fired.  Injuries were sustained, though nowhere near fatal.  One could say nothing serious happened.  Certainly, nothing happened to me.

I CAN MANAGE ON MY OWN, THANKS.
Without any help from this man, on my own, I can come up with a list of unlikely what-ifs and fear-induced could've-beens.  Some of us probably could've written Barry Glassner's book called The Culture of Fear: Why Americans Are Afraid of the Wrong Things.  What if I was in town (and swung by the office on a Saturday with my son, something I do once in a while)? What if the CHP officers didn't see him? What if another big earthquake hits San Francisco today? The mind wanders through faux-disastrous terrain (whose doesn't?) with little effort.  Really.  I can manage on my own, no thanks to this rifle-toting, armor-wearing, open-firing, erratic-driving convicted felon.
FREEDOM AND RESPONSIBILITY GONE AWRY
There is circumstantial evidence that this man has been listening to a popular radio and TV political commentator whose message appears to be hate-based.  Reports indicate that this talk show influenced this man's desperate attempt to express his political views through vigilante action.  To call him a nut would be too easy.  What has gone so terribly wrong in his life that made him resort to violence?  Why did he choose to risk life in prison with no possibility of parole when there are so many alternatives?
BEYOND PERSONAL DEVELOPMENT
He may have run into a string of bad luck.  He must have felt that there were no other options.  Clearly, he felt wronged.  What happened? Did he snap? How long did it take?  Was it gradual?

Everyday, ordinary citizens are driven to the margins for a whole host of reasons: economic, health, psychological, who knows what else.  Many of them never resort to violence.  Surely, many more are worse off than this man.  Many never make the news.
So, I sit here and reflect on this could've-been-bloodbath, sending up a quiet whisper of gratitude to the cosmos that no one was killed.
But this can't be the end of the story.  This is merely a snapshot of a bigger story.
There's a nagging thought that needs to be addressed.
I've been reading and writing blog posts for almost a year and it's nice and safe and feels great.  But all this business of personal development (as many classify my blog) will keep coming up short if we don't branch out.  If we don't break down a few walls.  If we don't extend our reach.  If we don't expand our thinking and feeling and doing…
beyond ourselves.
beyond the bubble of our immediate concerns.
beyond our irrational what-ifs and fear-based could-bes.
beyond our productivity levels.
beyond hitting our financial goals and business targets.
Why?
Because we're not alone.
Because we need each other.
Because we're all connected, like it or not.
Because with freedom comes responsibility (thank you, Eleanor Roosevelt).
Because our personal agenda affect others.
Because not everyone has the luxury of investing resources in personal development.
Because many have little resources.
Because too many hardly get a chance to live their potential.
Because there are many with us here, now, who are just like us…
Needing a little visibility.  A little validation.  A little helping hand.
Personal development is great.  (Loving life is awesome.  Reaping the benefits of our hard work is fantastic.)
But, is there room for humanity development?
Love and compassion are necessities, not luxuries. Without them humanity cannot survive. ~ Dalai Lama
++++++++++++++
Do you think there's room beyond ourselves and our immediate concerns?
Are we capable of going from numb to nimble with regard to offering help to those who need it?
What if someone you know and love gets left behind?  What if it's us?
How can we strengthen the fabric of humanity so that those who are marginalized get the help they need?
++++++++++++++
Image by Bee Skutch