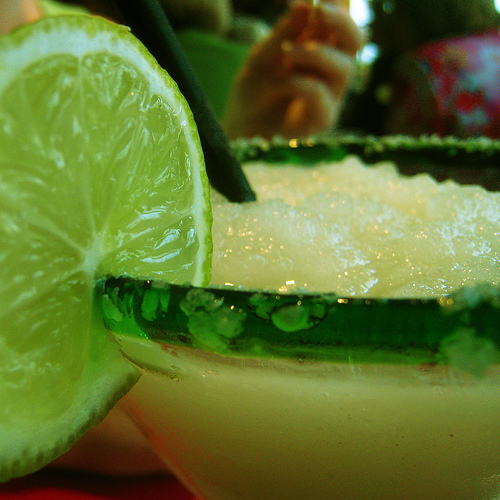 Husband, son and I recently came back from a wonderfully relaxing vacation at a favorite spot in a beautiful coastal town south of the border.  There was much lazing around — in bodies of water, along sturdy seawalls and at tables of delectable goodness.  There may even have been a rare two-for-one noontime cocktail indulgence (moi), dancing on chairs (son and moi) and happy hugs and kisses (husband, son and moi).
When we arrived home safe and sound (and all sporting a decent tan), I half-joked that I never want to do anything hard ever again.  Because one can argue that easy can be just as effective as hard, if not more.  Hard doesn't necessarily mean right, or good or judicious.  And when you're lingering on holiday mode like I am, hard holds no appeal.  It just sounds like too much trouble for no guaranteed payoff while easy offers virtually no hassle and presents just as much promise.
In an effort to promote the efficacy of easy (as opposed to the hype of hard), I've pulled together a few vacation-state-of-mind epiphanies that I haphazardly wrote on cocktail napkins (aka margarita mentality or mojito mindset if you prefer).  Because I believe that a little sprinkling of happiness doesn't have to be hard to have or hold.
Walk. It's such a simple way to feel connected to the land, to experience the vibe of a place and to notice the little things easily missed when zooming around in a motorized vehicle.  And aside from the obvious health benefits, it's a great way to duck in and out of traffic.  There is always an alternate route and traffic jams are rare on foot.  The only requirement is good shoes (and if you've got a little bit of that California casual in you, flip flops go with everything, everywhere).
Hola. Greet everyone I make eye contact with with a happy hello (or bonjour or buongiorno or whatever language is appropriate).  It seemed so natural for Mexican locals to say hola with a smile, and many of them did not have the ulterior motive of selling time-shares.  In contrast to my fast-paced, non-vacation life here at home, often the niceties toward strangers are squeezed out, I admit.  Friendly hellos are few and far between compared to the impersonal and cold eye contact avoidance and non-interactions that take place on busy sidewalks.  I'm not sure why and I think it is sad because saying hello is a basic human interaction that is pretty hard to screw up and could potentially go a long way.  (In the same spirit, gracias and por favor in any romance language are pleasant sounds.  Scoring free drinks and great service are an awesome bonus.)
Respect. For myself, others, the natural pace of things, and so many more.  For example, honking that horn incessantly in traffic.  Is there any need to add stress to any commute?  Does anybody sitting in a traffic jam choose/want to be there?  Another example, siesta.  What's the merit of getting uptight over the long established tradition of siesta?  Wouldn't it be infinitely easier (and pleasurable) to sit somewhere and read a book instead of stewing because shops and restaurants are closed for a few hours?  Between a sense of urgency (or impatience) and the natural pace of things, I have a pretty good guess on which one is easier to flow with.
Watch the sunset. It takes place everyday but it's far too easy to miss when I'm home.  But away?  Even my son, ever the mini busy-body, was mesmerized by its breathtaking vista, unique every time and gone all too soon; but often so very memorable.
Enjoy. The little things and the not so little things.  As much and as often as possible.  Sounds easy enough but without a margarita mentality, gets a bit tricky, no?
Ponder the foreigner versus indigenous concept. This one may not be so easy, though it bears mentioning.  Our pragmatic needs have us all touchy, tangled and torn apart over border concerns, territorial myths and xenophobic fears.  Yet the world belongs both to all of us and none of us.  Lands have been plundered, raped and colonized for centuries and ownership changes overtime.  In a sense, are we not all foreigners and indigenous simultaneously?  And in a way, the thought of selling, buying or owning land is not too dissimilar from selling, buying or owning air, is it not?  Sometimes, we draw the line of ownership wherever it's convenient for the sake of feeling secure.
Once, husband and I witnessed an interaction between two people where an American man defiantly said, "I am not a foreigner" on a plane to another country.  He was questioning an item on the immigration form.  Clearly, this man thought the word foreigner was beneath him.  My point?  A vacation state of mind does not also mean civility and humanity go on holiday.
The other day, I overheard a woman whom I assumed as being a mother of a bride-to-be on a telephone conversation as I was crossing a busy city street.  She was expressing how stressed out she was over having to find two dresses, one for the rehearsal dinner and one for the wedding as I listened to the heavy-heartedness in her voice.  I couldn't help but wonder what kind of stress she would've been under had she been preparing for a less joyful occasion.
Our capacity for human-made, self-inflicted stress/suffering, it's a trap to which we all too often unwittingly subject ourselves.  I'm thankful I'm not in it at the moment.  The question is, how long can I stay out of it?  Perhaps memories of margaritas and mojitos, virgin, virtual or not, will do the trick.  At least until it's time to create new memories.
++++++++++++++++
Do you ever find that you're a different person when you're on holiday than when you're not?  If so, why?  Does it have to be so?  Would meshing the two create conflict?  Which do you like better: your holiday self or your non-holiday self?
Do you have any holiday epiphanies or observations you'd like share?
++++++++++++++++
Image by billaday