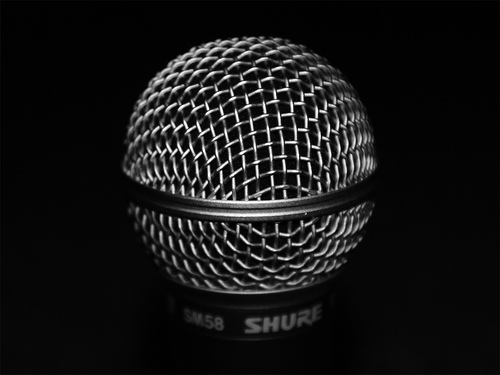 VOICE
I'm very interested in how we use our voice.  Voice takes on multiple versions that address many facets of any given life.  The voice of a buyer differs from that of a seller, the sick from that of a healer and the student from that of a teacher.
My parental voice vastly differs from my professional voice.  As a parent, I speak with a nurturing, maternal tone that would likely be perceived inappropriate in a professional setting.  Sweetheart, remember to say thank you could very easily seem condescending to a colleague.

NOISE
The roles we play can be put in simple terms.  Still, the message we deliver from a specific persona does not always come through loud and clear.  A voice that says I have the solution to your problem can sound pompous and unsolicited even if it means to be helpful.  Our voice can sound terse and impersonal when we mean to be factual and pragmatic.  Or it can come off tense or nervous when we struggle to communicate just the facts without disquieting emotion creeping into the words.
Often, there's extraneous noise that creeps in to the message, making it diluted or drowned out.  Like the voice of a panicked person.  Sandra Bullock's character in The Net comes to mind when she realizes her identity has been stolen.
And then there's the danger of sounding like fireworks; traditional and repetitive yet loud and showy without saying anything.  (I happen to like fireworks but this analogy seems to work at least in my view.)

CHOICE
It's no wonder we run into problems in communication.  Our intention, emotion, vocabulary and delivery can create a jumble that causes our message to be convoluted and therefore misread.
But as always, we have a choice with regard to what we tell others.  We have a choice when it comes to what we tell ourselves.
My aim, my hope, is to speak with sincerity that comes from a source of life-giving encouragement, compassion and love.  It's a struggle.  But knowing how much I appreciate being on the receiving end makes the effort worthwhile.
++++++++++++++
What tone of voice do you respond to and are you most likely to listen to?
What tone of voice works best for you in getting your message across in various aspects of your being?
Is it possible for a person to have one voice that satisfies all aspects of his/her life?
++++++++++++++
Image by laffy4k