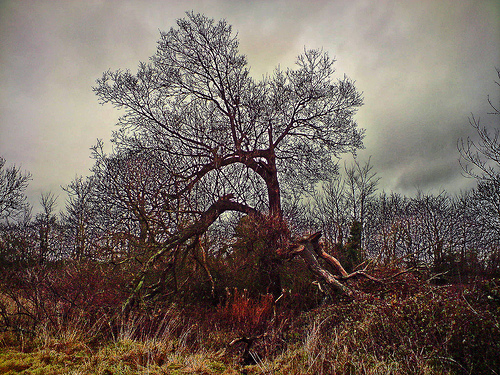 Is it just me or is it true that many important lessons in life are hard to learn, execute then commit to memory?  Often it seems we luck out and stumble past them only to find later that we haven't learned a thing and vow to re-learn the same elusive lessons.
Some lessons seem to contradict each other that it's difficult to remember which rule applies when.
THERE'S HOLDING ON VS. LETTING GO.
We're told to be in the moment no matter how crazy our lives are and to let go of the past regardless of how much pain there is still to work through.  It sounds rudimentary until we're in the thick of it.  Because sometimes, our feet just aren't on solid ground and our knees get wobbly.  So, we invariably confuse the two by holding on to the past and letting the moment slip away.  Where do we end up?  Where else other than on muddy terrain that's both a pain to stand up out of and slippery to walk in.

THERE'S FITTING IN VERSUS STANDING OUT.

We come across this dilemma in our early years.  Some among us who already fit in will pull out a touch of meanness (from our otherwise mostly good hearts) to marginalize those who stand out.  If we have outcast-y tendencies and we catch it early, we rub, scrub or wrap ourselves, and I don't mean in a pampering day spa kind of way, to obscure said quality.  Then, years go by and the rubbing, scrubbing and wrapping have gone on so long that individuality has become a faint memory and we're beyond recognition.
THERE'S TRUST VS. CHECKING THE FACTS.
Do I follow my gut or should I think twice before I take the next step, whatever it may be?  If it feels right, does it make it right?  If it looks and sounds right but it doesn't feel right, then what?  (What is gut anyway, and don't fact-checkers make mistakes, too?) And if I take any more time asking questions that no one can (or cares to) answer, the facts begin to blur and my gut starts to think twice.

THERE'S PLAYING TO OUR STRENGTHS VS BUSTING OUT OF OUR COMFORT ZONE.
One is pragmatic and straight, the other risk-taking and exciting.  When do we pick one over the other?  How do we appreciate our strengths if we don't test them?  How do we discover more strengths if we don't take risks?  Who says we have to do either if we'd rather sit in the sun reading a good book?

THERE'S WISING UP VS. NOT TAKING OURSELVES SERIOUSLY.
We're told to grow up, work hard, play well with others and become productive members of society.  That's the wising up part.  Then we get in a bind, crash into a wall and run out of gas for who knows how long.  Some will walk by or kick us while we're down.  Others will laugh or spread rumors about what happened.  Still others will mock us or tell us our problems aren't real.  This is the part where we're told not to take ourselves seriously.
Challenging?  No doubt.  Confusing?  For sure.  Makes us throw in the towel?  On occasion (okay, more often than that).
ONLY…
Only there's a way through all this.  How?  By cultivating strength.  Again, how?  By getting past it.  Vague, you say?  You've heard of Nietzsche saying what doesn't kill you makes you stronger.  Cliche though it is, who can argue that it's not true?  What I love about this piece of wisdom is we can start with zero strength, right at the very beginning.  At wimp factory level.  No boots, no armor.  Just as we are.
I take comfort in Nietzsche's words.  The wind will blow.  Hard.  Every which way.  Then it will blow over because no wind can outlast time.  If we're still standing, I'd like to believe that we will have gained some strength.  Strength enough to weather the next wind.  Even if we haven't learned our lesson.
+++++++++++++++++++
Do we honor and trust in our inner strength enough?
Are some lessons over-rated?
+++++++++++++++++++
Image by maistora