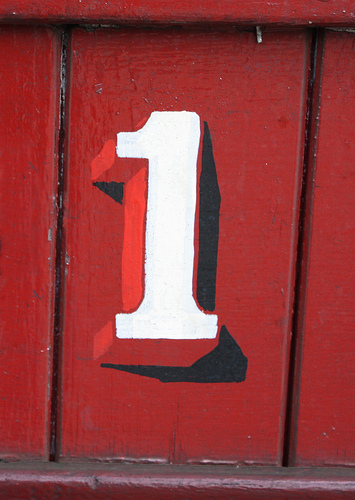 LIKE THE FIRST DAY IN A NEW SCHOOL
Anxious.  Nervous.  Dubious.  And a teeny bit excited.
That's how I started my day.  Part scattered and part misplaced.
Why?
I needed to fix a problem that someone else created.  That wasn't why.  There was bad news that I had to deliver to someone whom I knew wasn't going to take it well.  That wasn't why either.  There were people whom I needed to call back with disappointing decisions.  Again, that wasn't why.
I was anxious, nervous and dubious because I dared myself to live out the following day without a single complaint.
It seemed like a good idea at the time but when the day came, I wasn't so sure.  (Aren't those ideas in abundance?)
I thought about how I might limit my interactions with people in real time.  I have far more trouble editing myself, and thus more of a chance to let out a complaint, when I'm communicating on the phone or in person.  But, though time alone is fine by me, my real time life is all about living, working and playing with people.
I considered letting all my calls go to voicemail.  Oh how tempting this was because it would mean I could plan my response, stick to the facts and be mindful of brevity.  But this sort of avoidance is not my style.  Some of the folks I work with have become friends and I like hearing their voices and finding out how they're doing.  Plus, I'm a fan of the efficiency of real time communication and wasting time playing phone tag gets old fast.
Once I ran out of ways to hide from the day, I got out of bed.
Oh, dear, all this and it's not even 7 am yet.
DEFINITION
What's considered a complaint?  The comments from everyone who weighed in were very educational and interesting to read.  For my purposes, I defined complaining as synonymous to whining like a child (no offense, children, but many adults do what you do).  The sort of verbalizing of deep insecurities that requires a skilled professional to listen to such as a therapist, counselor or coach is not included in this definition.
As I went about my day, I found myself evaluating whether something I said was a complaint or not.  I'd alternately think to myself, No, that was a question genuinely seeking an answer or No, that was a fact or No, that was a joke.  (Rationalization skills:  If you've got them, why not use them?)
There was an incident when I had to be clear about requiring better service from a vendor.  My words may have been stern, but they were not a complaint.  This was simple communication making it clear that subpar service will not be tolerated.
I said good morning to everyone I saw.  I didn't once talk about the weather.  Miraculously, the sun came out.  (And if you're familiar with San Francisco summers, you'll likely have heard the witticism, The coldest winter I ever spent was a summer in San Francisco, often falsely attributed to Mark Twain.)
This no complaint day?  My dread of it wore off.  I may even have loved it by day's end.
WHAT'S IT WORTH?

Apart from being happy that the day is over, I learned some things:
I got honest. I needed a little moral support so what better way to get it than to tell a few real time folks that I was doing a No Complaint Day.  After a little explaining, they all wished me luck.  There's great positive and nurturing energy to gain when we share a little bit (or a lot) of ourselves with others.  I can be a real cheerleader if I know that moral support is needed and I believe that this is true for many others as well. 
I became accommodating. A woman was telling me about her technological problems, a reason she blamed for her delayed response to me.  Oh, I could've argued.  Instead of dismissing her excuse or joining in with my own tech tribulations, I listened, let her vent some more until the wave passed.  Whew. 
I got creative. Once, I felt myself feeling the pull to commiserate.  I said jokingly, "I don't have the wherewithal to follow your riddles."  I came up with alternate ways to change the subject or diffuse the intensity of a discussion without compromising my sincerity.  I call it a good day when we find new ways to do things.
I sought joy with a vengeance. And was delighted to learn how easy it was to access, not just in myself but in others as well.  I asked people about their children, their grandkids, their pets, their hobbies, their passions.  Many of these conversations were on the phone, but I could sense from their voices that the physiology on the other end of the line was changing to just a little bit happier.  Smiles one both sides equal more joy for all. 
I felt great. I honestly feared I might implode, and husband may have felt the same thing, but each time I resisted the impulse to gripe, I felt like I one-upped a black-jack dealer.  Doesn't that sound like a win?
One day.  One person.  One perspective changed.
Allow me to indulge for a second what more days, more people might look like.
+++++++++++++++
How does change (aka improvement) take place?  In your life?
Do you have any stories of doing something new or thinking in a new way that you'd like to share?
How do you move from cynicism to openness to learning to applying what you've learned?
+++++++++++++++
Image by Mrs. Logic