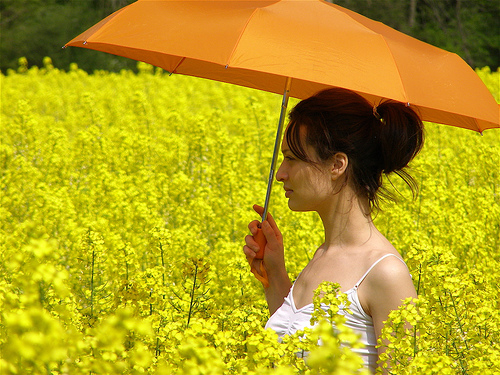 A while ago, I wrote about five guiding principles that help me remember what a gift each day truly is.  At the end of each day, I reflect on kindness, gratitude, love, beauty and happiness and assess whether I've made room for each of these to breathe, to manifest within me, or have allowed myself to be a conduit to touch another person's life.
This ritual works for me and is often a source of joy because, hey, I'm optimistic.  Sometimes, it serves as a reminder of something I said or did that I'm not proud of and that's okay because I'd rather be in the know than be in denial.
But last night was a little different.  In my silent reflection, it occurred to me that the day was steeped in these good things.  By my standards, I was kind.  I was grateful.  I hid love less.  I noticed and appreciated beauty.  And, overall, I was happy.  Okay, there was an incident when my son accidentally kicked me in the head (toddler limbs are so flexible!) and I let out an instinctive shriek which then sent him into a crying fit.  But we regained our composure and both recovered from this mini-trauma beautifully.
Where am I going with this?  This day, seemingly perfect, made me wonder if I could take it a step further.  So, I turned to husband for reality check.  I asked if he thinks I could go an entire day without uttering a single complaint.  He, being a seasoned husband who has gotten in trouble for some admittedly head-scratching reasons, paused and thought carefully, knowing he couldn't get out of this one.  He gave me a qualified yes.
This, of course, is not an original idea.  There are blogs, books, religions, schools, perhaps even legions of peaceniks whose philosophies and practices revolve around not thinking or speaking a single complaint.  I even stumbled on a blog about a year of no complaints, and my blog is on its blogroll!
Can I do it?  Can I last a day without uttering a complaint?  I wonder because I know myself and my environment.  Because I see problems even when I'm not looking.
Big Little Wolf at Daily Plate of Crazy has instituted an occasional therapeutic and humorous Complaint Department in which I've consistently participated.
As much as I prefer to choose positivity, my foundation is firmly planted in reality and I prefer not to indulge in wishful thinking.
But…
It's only one day and I'm in a good mood.  And though I have doubts, I want to do this.  I dare myself.  Tomorrow.  On a Tuesday.  Because I need a day to process this dare and Monday has always been the most difficult day of the week for me.  (Didn't I say I'm a realist?)
So, I'm putting together a mini-guide to a no-complaints day:
Focus on the positives and the joys. Perspective has many sides.  While I am able to see the good, the bad and the in-between sides of a situation, I will consciously err on the happy side of things.  There, the climate is temperate.  Riptides are unheard of and there's no shark in the warm water.  The light shines bright.  Happy hour is every hour.  The cabana walls are covered with smiling faces and abuzz with laughter and stories with a happy ending (or at least a valuable lesson).
Keep my five principles for adding meaning to an ordinary day front and center. Kindness.  Gratitude.  Love.  Beauty.  Happiness.  I will absorb and reflect these principles both in thought and in my interaction with others.
In the midst of negative talk by someone else, say nothing, plead innocence or validate then change the subject. Being responsive and open to a good discussion are good traits.  There is much wisdom gleaned from opposing perspectives.  But if we're not paying attention to where a conversation leads, it could turn into a vent session which is no different from complaining.  While  there's nothing wrong with venting, often it lingers on the negative too long.  Why not discuss something more fun instead?  Something that adds sparkle to our too few and too precious days?
Limit if not completely refrain from any type of confrontation. Confrontation is a chance to clarify any misunderstanding or purge negative energy.  It's not an inherently bad thing and can be meaningful, productive and powerful, especially between friends.  But sometimes, a simple question could be seen as confrontational.  It could easily turn sour if emotions override rationality.  It's just how people roll, no?
I happen to think complaining is normal and healthy.  It's a defense mechanism that seeks to process the inequalities, affronts and offenses that our mortal minds encounter.  But I can't deny that it has a way of fueling negative feelings that, at best, are enervating and challenging to sort through, which I don't particularly like doing.  Me?  I prefer to feel good.  My hope with this experiment is to prove to myself that I can do without complaining.  That its absence will help me feel progressively better throughout the day.  There is a chance the opposite will happen.  Still, I believe the human will is a powerful thing.
++++++++++++
Do you think complaining helps or hurts us in the short run?  In the long run?
Have you ever had a no-complaints day?  How did it go?
Do you complain?  if not, what do you do instead?

Will you join me in my experiment?

Or at least cheer me on?
++++++++++++
Image by kT LindSAy