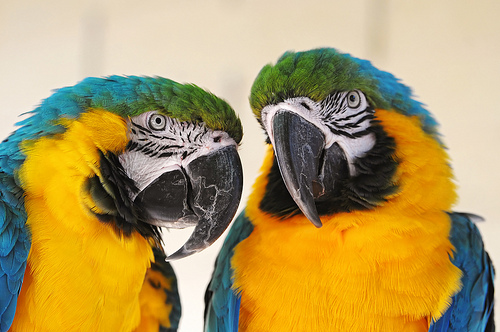 It's a simple question.  Often I have a stock answer to whip out at the ready with little variation for who's asking.

WHO'S ASKING?
A telemarketer?  "I'm fine.  What is this call about?"
A colleague? "Great!  What's goin' on with you?"
Someone close?  "All is good.  I'm (insert news here).  Husband is (provide a few choice details).  Son is (rave about his latest antics.)"

IS IT SO SIMPLE?
The question is a basic construct designed to show good manners.  Rarely does anyone delve too deeply.  I mean, really.  Outside the bonds of a close friendship, who has the time, the moxie, and the skill to pry and gain someone's confidence to the point of coaxing a confession of deeper, darker truths?  And if you had all of the above, what would you do if you found out something weighty?
Upon closer examination, it's a question that doesn't seem so simple after all.  Beyond the superficial, each of us possesses a tangle of angles that whispers or shouts doubts into our psyche.
There's the physical.
There's the spiritual.
There's the emotional.
There's the social and so on and so forth.
There's the real or imagined or perceived (or false but believed).  And then there's the steady stream of what's indistinguishable, unrecognizable or unidentifiable.  "Damn those carcinogens in barbecue!"  "Was that barb directed at me?"  "Oh no, did I just embarrass myself?"
Suddenly, fine isn't fine, good isn't good, great isn't great and getting unstuck from the subject becomes as easy as finding a living dinosaur.
A RELEASE
There is an inclination to obsess (some may say focus) on this snarl of slants we each possess.  The many parts of us — a chaos of characteristics fused together, at times, a clutter of contradictions — collide and sometimes cloud how well we're really doing.  It happens to the best of us, doesn't it?
I'm no stranger to doubt.  But I'd like to believe that I know it well enough to sneak a few inches ahead of it.  Not always, but enough times.
I'd like to think I'm doing well as long as:
+ I can express gratitude for at least one thing about each day.
+ I can laugh at myself.
+ I can apologize and ask for forgiveness.
+ I can remember to take my keys with me most of the time.
+ I can try again later if I fail to do or be something now.
+ I can recognize how much I rely on others' presence in my life.
+ I can listen to my heart's deepest desires despite the relentless mental mutterings. (Oooh, this is a controversial one isn't it?  Luckily, my thick-skinned heart can take it.)
+ I can walk away from things that don't matter much to me.
+ I can run toward those who I love the most.
+ I can acknowledge that you might not want to know that much about me so I'll stop right here.
Sure, I can always do better.  But for now, I'm good with well.
++++++++++++++++++
So, how are you doing?
How do you deal with self-doubt?
How do you keep yourself from undermining how well you're doing?
++++++++++++++++++
Image by Tambako the Jaguar