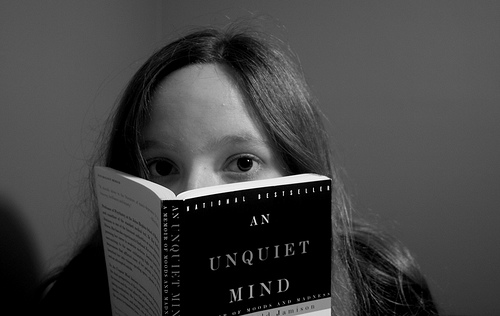 Last night, I attended a reception to meet several congressional candidates from around the country.  It didn't matter whether they're from Arizona, Pennsylvania, Florida, Illinois, Washington or California.  The problems that voters bring to their attention are the same: unemployment, worker's rights, single parent woes, health care, elder abuse, etc.  At the heart of these real and urgent problems are big and clunky questions about how a developed nation takes care of its citizens.
Each of the candidates present was given a couple of minutes to speak.  And speak they did.  From the heart.  They told of their personal stories about grandparents coming from a Communist country, parents who lacked education or memories of childhood struggles with learning disabilities.  Each of them showed, in a compelling way, an eagerness to serve and a sincere connection to the problems they face in their respective districts.
As someone who works in politics, I'm painfully aware that, to many, it's not a sexy topic (no silky lingerie here).  Some may even say it's a total turn-off (as in muddy boots on open wounds).  The highest voter turnout in U.S. history took place in the 2008 presidential election with 61.7% of eligible voters making their voice count.  Two years before that, a whopping 41.3% of voters went to the polls.  If these were grades on a report card, they would be considered a big fat F.
And so we encounter the same issues year in and year out.  The ones that go neglected for too long become worse.  Are there improvements?  At best, it's debatable.  Is this the best we can do?  Who knows.
Some of you may be wondering how I'm "choosing positivity" by pointing this out.  It's not that I'm looking for problems.  I'm really not.  It's just that from where I sit, it's both exciting and frustrating to be able to envision simple solutions and yet feel incredibly powerless to make them happen.  I contend with this daily, despite knowing I am only one of millions, despite knowing there's much about idealism that sucks, despite knowing that a choice for one is a pipe dream for another.
But, what do I know, right?
There is much I don't know
Does this stop me? Oh, no
Yet again, there I boldly go
Dreams in tow, others say "uh-oh"
I go lookin' for somethin' missin'
woulda coulda found it, alas, didn't
Every so often I lack vision
Maybe I oughta just go fishin'
I make mistakes, but I rectify
Miss the bulls-eye, so I modify
I'm complex, but I can simplify
I ain't superior, but I qualify
Mission impossible? Still, why not try?
++++++++++++++++++++++++++++++++++++
GUESS WHAT? Someone very talented and very close to me did an audio "micro-jam" version of Temptation, last week's Six Word Friday topic.  If you'd like to check it out, click here.
If you'd like to see what Six Word Fridays is all about, click here.
++++++++++++++++++++++++++++++++++++
Do you appreciate incremental changes?
Do you prefer big results?  Or do you derive satisfaction from teeny tiny results?
What do you think about doing work that doesn't appear to bring quantifiable results?
Does anything about politics turn you on?
++++++++++++++++++++++++++++++++++++
Image by Dawn Ashley