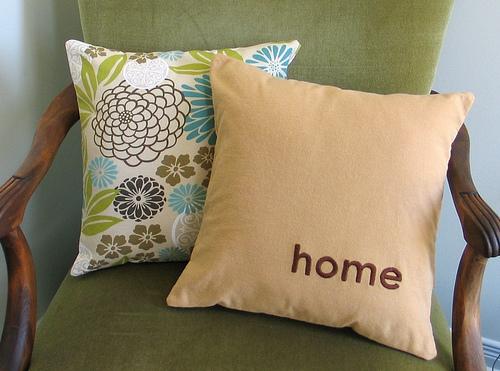 H
O
M
E
It's not the color of the
walls or the floors or the
halls or the countertop.  It's not
the furniture or the lighting fixtures
or the fabric textures or the
tabletop.  It's the peaceful knowing that
I get, letting me forget those
regrets, staying out of debt, feeling
all set.  Are we there, yet?
++++++++++++++
What gives you the feeling of home?
++++++++++++++
Image by pillowhead designs
This is for #SixWordFridays with Making Things Up and #FridayFlash55 with the inimitable Mr. Knowitall.