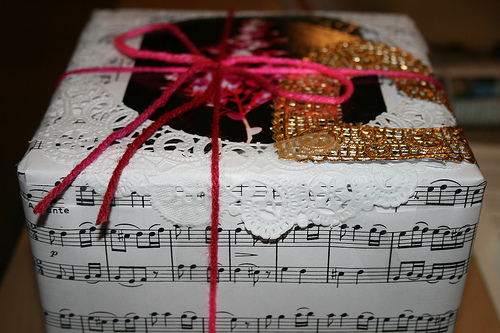 It's a weekend afternoon. A perfect time to sneak in some quick holiday gift-buying before the shops get too crowded, the nerves too frazzled and the pocketbook too thin.
"Next", a cashier calls, waving me down to her counter. She is petite with long curly hair. She smiles at me with an easy, friendly manner about her. I engage her in conversation.
"I'll be retired from this job by Monday", she tells me with unmistakable joy in her voice, in her eyes. She doesn't look a day older than forty but I refrain from making a comment about her age. Instead, I exclaim, "Congratulations!"
She tells me that she's been with the company for almost thirty years, that it's a great place to work but that the time has come for her to move on. I ask what her plans are when she retires. She proceeds to tell me that she is a single mother of four, that she has been working non-stop and that she'd like to spend more time with her family.
At this point, I am in awe of this woman. I know how much I struggle as a working mom with a very hands-on husband. I can only imagine how hard her life has been.
Her story gets better. She further tells me that a year ago, she was diagnosed with brain cancer. The tumor the size of a baseball, was removed completely. Then she says, "One day, my grandson asked me when I'll spend more time with him, and that made me decide it's time to retire."
She wishes me "Happy holidays" as she completes my transaction. I walk away from her with more than just a holiday spirit. I walk away feeling somehow touched by a force larger than life.
I don't think she could've known that mortality has been on my mind a lot recently and that her message could not have come at a better time.
I don't think she could've known that, just a couple of days ago, I heard from a friend that another friend found out he has brain cancer and immediately had an operation. All within the past couple of weeks.
I don't think she could've known that my interaction with her was an unexpected gift to me.
Random? Maybe. Maybe not.
I don't know her name. But this survivor has left a profound impression in my memory.
++++++++++++++++
Image by ex.libris