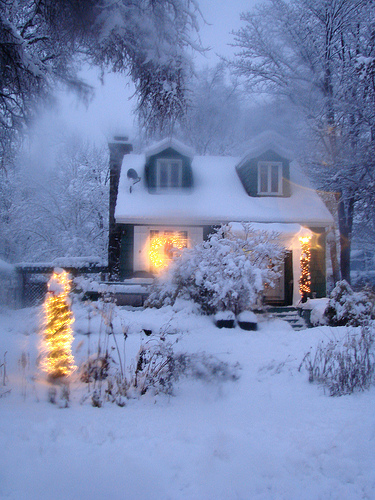 A cup of hot cocoa
Marshmallows on top
Fire of crackling orange and blue
Comfort from fingers to toes.
Not a trickle of rain or snow
No blistering whipping winds
No cops accosting sleeping limbs
Inside a cozy warm home.
Soft bed swallows worries whole.
Outside, a man settles in a dark corner
Toting life-in-a-cart on wobbly wet wheels
Seeking refuge for weary mind and body.
Each year, mathematics fails
To ration equal tidings of good cheer
Mixing a touch of bitter with sweet
To the festive holiday spirit.
This is for One Shot Wednesday.
++++++++++++++
If the cold weather has inspired you to send a little help to the homelessless this winter, I bet they'd be grateful to hear from you.  Shelter Listings has a list of shelters by state in the U.S.
++++++++++++++
Image by Etolane