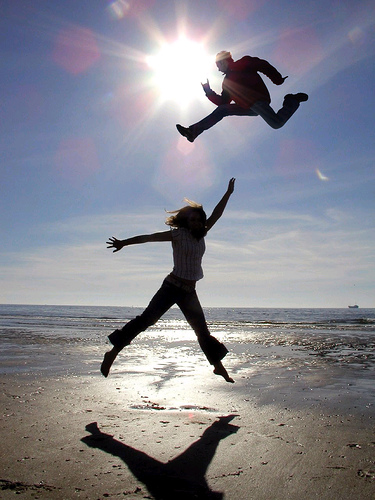 I claw
Out of a cave
To behold panoramic views from here to heaven.
I dig
Beneath fragile ground
To unearth nuggets more precious than gems.
I listen
Amidst jangly chatter
To hear the ringing of a crystal carillon.
I bend
In thunderous winds
To weather building storms.
I taste
Bitter sadness and regret
To cleanse my palate for bites of bliss.
I slog
Onto shifting sand
To steady my stand on slippery steps.
I question
The mysteries beyond the scope of science
To test my trust and reject blind faith.
I face
My folly, my downfall
To stumble on greatness that lives within me.
I accept
Myself as I am, and you as you are
To glimpse me in you, you in them and them in us.
One Shot Wednesday
+++++++++++++
Image by oddsock