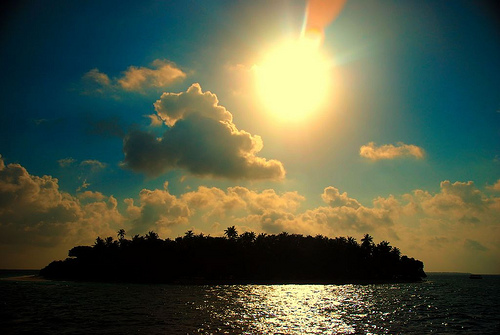 From my window, I watched a
man in pressed pinstripes approach another,
without a home, wearing filth-stiffened fatigues.
At the intersection of Desperation and
Doing Fine, they chatted, laughed, shook
hands. Charmed by the soulful exchange
of these faceless fellows, I wondered
how often tenderness goes unnoticed. I
closed the curtain. The day was
resplendent.
+++++++++++++
For G-Man and Melissa (prompt: CHARMED)