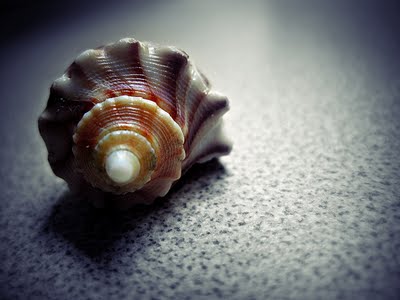 Waves
rippling
salt water
washing ashore
debris from the tides.
Message in a bottle,
let the truth reverberate.
This calcified exterior,
its beauty to extol, is none but
an empty shell, devoid of depth to dig.
+++++++++++++
Oh, the seashell. Is it as rich in metaphor for you as it is for me? Or is it simply doomed to sit atop a stack of boring papers, empty and alone, regardless of its graceful lines?
This is both a magpie tale and a one shot wednesday piece. The form I use is called an Etheree which consists of ten lines, each line gradually gaining a syllable from 1 to 10 (or gradually losing a syllable from 10-1 if reversed). Words and meaning are open to interpretation, as usual.