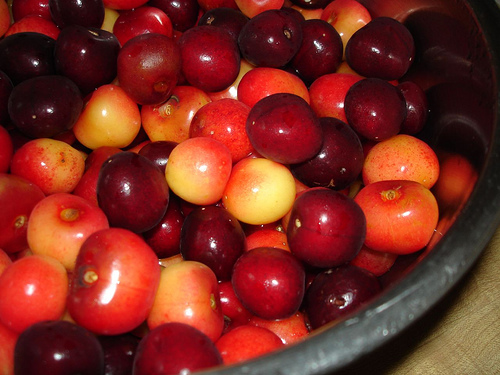 My typing hands protest, on strike.
My phoning fingers, they don't like.
My donors bellow, "Take a hike!"
I look outside at tourists laughin'
funning and sunning and summer lovin'
light-deprived, I seethe inside, kinda hatin'.
My will is weak, body's weaker
I dream of all things greener
Dare I take a little breather?
Yessir!
+++++++++++++++++++++
Just a little easy breezy summer post. Whichever hemisphere you're in, do you respond to the season's call?
I'm trading in my laptop and BlackBerry-buzzing for some tank tops, flip flops and cherry-picking for a short while. Will be back before you know it!
Be sure to visit the G-Man for an array of creative 55-word flash fiction and Melissa at her new digs for more six-word posts about Dare.