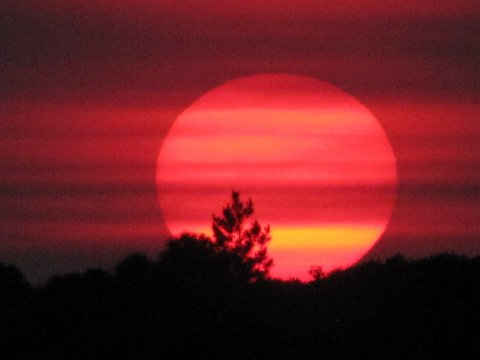 I can feel it. It's gonna be a looooong day. 'Tis true. After all, today is the summer solstice in the northern hemisphere.
If I may be alliteratively optimistic, there will be a solar splash of a stellar scale. I predict a day steeped in smiles and the sweet scents of sunshine. Today will be a day of saffron-stained sunrise and a sunset suffused with streaks of scarlet and silver. I could simply sit and stare at it all — satisfied in splendid silence.
I could. Except, I've been digging deep into my archives of cobwebbed memories. I am somewhat surprised that I can't recall ever having celebrated this day.
How have I been indifferent to this special day, the very first day of summer? Have I allowed myself to take these days for granted? Have I unknowingly slipped into a ripple-less pool of humdrum existence? Has my fun side been hijacked by science-dismissing climate-deniers?
Well, no more of that. While I can't deny that our ever-warming globe is no reason to smile about (on top of a whole array of very real concerns that wipe those smiles away), I don't have to deny myself of the simple joys of being lucky enough to enjoy another summer solstice. I can think of a few ways to celebrate this and what I hope to be many more summer solstices from here on out:
+ songs, storytelling, warm company, a tall glass of iced tea
+ a scoop of ice cream melting into a waffle cone (dripless!)
+ sitting on a beach watching the waves, the sky, the birds and losing track of time
+ time at the playground with little ones, not just watching them but playing with them
+ a picnic, a book, a nap (not necessarily in that order) under the hot sun
+ camping, watching the fire, roasting marshmallows, eating s'mores
+ a dip in warm ocean water (with or without dolphins)
+ a hike on a scenic trail, with a friend or a dog
+ grilling with friends (or strangers) if only to smell that barbecue smell
+ a carnival ride that may or may not involve speed or heights or spinning
+ doing nothing other than appreciating having the choice to opt in or out
To learn how various cultures observed summer solstice in times past, go here.
++++++++++++++++++++++
Do you celebrate or observe summer solstice?
If so, how?
If not, why not?