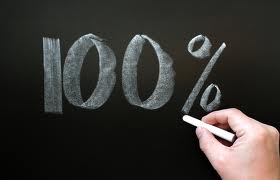 I'm certain I'm not the only one who wants to capture certainty. I want to grasp its image, frame it and hang it on my wall where it will offer reassurance and become one of the many things that signifies home.
Trouble is, the image I seek renders elusive, often hiding in its ever shape-shifting shadow. Worse yet, its look and feel slip-slides into irretrievable oblivion, leaving a trail of questions that move farther and farther away from familiar turf.
The mystery du jour could be anything:
Am I a good parent?
What happens next?
Will Obama get re-elected?
Sometimes, as one question leads to another, I find myself on a lightning-express route down a rabbit hole. (When Rilke said live the questions now, somehow I don't think he meant obsess over them.) Those questions can be so deceptively alluring as they play seesaw with the heart and mind, faith and doubt, shadow and light.
Often, questions lead to clues. They're not the exclamation-point, embossed-gold-seal guarantee I seek, thwarting all question marks out to sea. No. But they do represent a promise.
These clues are a bit like climbing the stairs step by step, leading closer to my door after walking for hours. I can almost hear the lock unclick as I turn the key. I can almost feel the warm water in the shower, the soft fleece against my skin, the pillow where I rest my head. But I wait. My shoes must stay on for a few moments longer. I'm not quite home yet.
The path toward certainty requires venturing away from home; away from the familiar. If I take a wound-raw, blood-gushing deep-dive within, I come up with answers which I know not what to do with but trust.
When this trust guides me through unfamiliar terrain, I may lack the certainty I long for, but I gain a level of comfort that, in many ways, reminds me of being home.
++++++++++++++++

Is certainty all it's cracked up to be?