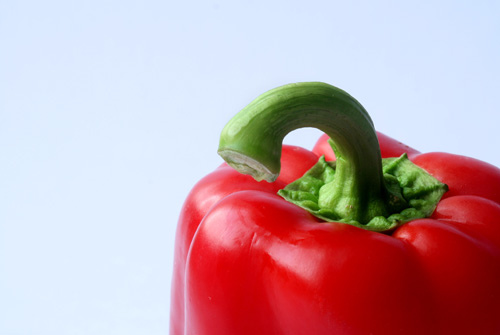 Have you ever had hunger pangs?
It's 3 o'clock in the afternoon.  You're rushing around and the lunch counter is about to close.  All that's left in the display case are a wilted green salad with mystery protein, a hard boiled egg half-cracked, and a tuna salad sandwich browning at the pinched edges.
Slim pickings like these leave even the least discriminating appetite cold.
But you're starved and about to pass out.  That stomach is staging a gurgling revolution.  You haven't got the luxury of weighing the pros and cons of salmonella poisoning.
So what do you do?  You reach for the least scary looking thing, scarf it, and, sadly, end up with food poisoning.
The soul reacts to hunger in similar ways.  It longs for sustenance that Rachel Ray can't whip up in fifteen minutes.  If we keep the soul starving for too long, it becomes desperate for nourishment and ends up feeding on junk that could very well have toxic effects.
How do we prevent our souls from reaching high levels of toxicity?  How can we make sure our souls don't starve?
Do what brings you joy. Love baking?  Make a healthy treat and give some to your neighbors.  Dying to see the latest artsy film that has all the critics a-twitter?  Don't wait another second.  Just go!  Follow your bliss.
Forget pragmatism every once in a while. Allow yourself to not be so damn useful all the time.  Loaf around.  Appreciate art, beauty or anything else that doesn't appear to have practical value.
Rev up your right brain and get creative. Get your head out of left-brain mode (oh, we do overuse it sometimes, don't we?).  Do things with your less dominant hand.  Express yourself without words.  Make holiday gifts from recycled objects.  Remind yourself that worrying doesn't solve anything and, in many ways, is optional.  If your mind simply can't let go of a particular problem, indulge in brainstorming creative solutions.  Explore even those options that you normally wouldn't consider.  See where they lead.
Laugh. Loud and often.  Call up a funny friend and let yourself double over with gratuitous giggles.  Turn to comedians on TV or on the internet.  Don't take yourself so seriously.
Take time for silence. If you're not the meditating type (or the eat, pray, love type), fret not.  Sit in a cafe or under a tree.  Sip some store-bought or homemade sencha tea and watch people.  Or stare into space and daydream.
Listen to soul-stirring music. Beethoven?  John Tavener?  Arvo Part?  Aretha Franklin's Amazing Grace album?  Whatever it is, put it on and do nothing other than let your senses come alive.
Give of yourself. If the usual ways (donating, volunteering, lending money through Kiva, etc.) leave you uninspired, think of something  that works for you.  If you love animals, perhaps you could visit an animal shelter and ooh and ahh for a few minutes at the kitties and puppies without a home.  I'd say enthusiastic energy and loving admiration are forms of giving of yourself.
Compliment yourself. Make a list of good things about your personality, your talents, your looks, your outlook on life.  Don't negate them.  Instead, own them without playing small or false modesty.  (If you can't come up with anything, seek professional help.)
Feed your body with healthy foods. Good nutrition is a big part of feeding and detoxifying your soul.
Just be. Is there something on your mind?  Acknowledge that it's there, simmering.  Is your heart a bit heavy over something?  Let your heart feel it.  Whatever it may be that's weighing on you, let it be and suspend judgment on yourself.
As we take the time to feed our souls, may we never forget that there are one in six people in this ever-shrinking world whose bodies are in desperate need of nourishment.
++++++++++++
Whatcha got cookin' in your soul kitchen?
Got any good recipes for a slammin' soul?
++++++++++++
Image by alancleaver_2000