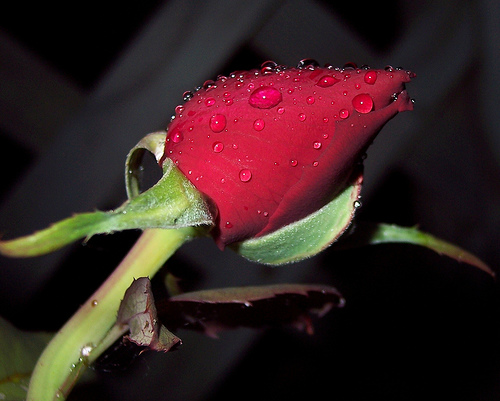 Have you pulled a voluntary all-nighter lately?  Voluntary being the operative word, I don't mean over stressful things such as graded tests.  I mean fun things like being out all night on a first date with someone who could be more than a date.  Or how about celebrating with friends when cocktail hour literally lasted as long as a workday?
STRIKE WHILE THE IRON IS HOT
Me?  I just did.  As recently as last night.  No.  Not for a marathon cocktail-hour.  Certainly not for a first date (that would send major tongues-a-wagging in my world).  My brand of all-nighter was over something more solitary yet seriously fun, at least for me — planning a summer vacation.
You know the best thing to do when inspiration hits, strike while the iron is hot.  Last night, the iron was flaming so strike I did.  Expedia and I got cozy all night long.  That's right.  My virtual travels took me through Costa Rican beaches, Guatemalan markets in Chichicastenango, Belizean waters, Mexican pyramids and Honolulu nights.  I even sojourned to the other border, Canada, and found some lovely destinations up there.
Such is what happens when I do one of my favorite things.  I stop obsessing about how limited time is and I simply amble about enjoying whatever activity has me enraptured.  Even at the expense of losing sleep.
MY FAVORITE THINGS
The mere thought as well as the song from the classic movie The Sound of Music never fail to drop a dollop of sunshine to an ordinary day.  Like a knotted back on the expert hands of a masseur (oh how I long for an hour of this!), little beads of tension scatter when I think about my favorite things.
In today's modern life, we create many lists.  We have a to-do list, a grocery list, a bucket list, a contact list, etc.  The, uh, list of lists, no doubt, goes on.  But so often these lists are work related designed to increase efficiency.  They exist to help manage our lives.  I know as I live by them and no, am not about to kill any of the ones that are my lifeline to sanity.
But what about a list of your favorite things?  It turns out we don't need to sneak into Governess Maria's chamber in the middle of a thunderstorm for a list of our own.  Rather than bore you with what's on my list of favorite things, here are a few that are proven crowd-pleasers:
A day filled with only fun things. If it sounds luxurious, that's because it is.  But you know what?  I tell myself I'm worth it and voila, I believe  it.
A museum day. There was a year or two in my workaholic past when I would only set foot in a museum only while on vacation.  Luckily, I came to my senses.  Husband recently joined me for a museum day.  We admired paintings and sculptures and photographs.  We scratched our heads and furrowed our eyebrows looking at some modern art.  We were both inspired and vowed to do it all again soon.
Beauty appreciation day. Some may take this to literally mean gawk at pretty people and pretty things.  No harm in that.  Others may choose to focus on the deeper beauty inherent in many things.
A good movie. To be in a position to sneak off to a movie without having to worry about a child or securing a sitter, ah, a favorite memory.
A good book. This year, I rediscovered the world of fiction novels again.  And it is yummy.  My latest recommendation is Aidan Donnelley Rowley's Life After Yes in stores now.
Fun company. Sure, there may be sourpuss-types we simply can't avoid being around.  But they don't have to monopolize our time.   Those blessed people with sparkling personalities, wit and charm, book some time in their calendar and count down the days.
An art project. A blank canvas.  Your inner Picasso.  Go buck wild.  Show off or hide your creation.  It's up to you.
Good chocolate. Recchiuti fleur de sel caramels.  Godiva dark.  Cocoa Bella chews.  Mariebelle beauties.
A good home-cooked meal. Nothing fancy.  Nothing complicated.  Pour some wine.  Light a candle.
Conversation. Real life stories.  Something beyond chit chat.  Maybe about personal things.  Add laughter, maybe some tears.  I hear it's very good for the heart.
WHAT GETS OUR ATTENTION?
With all the well-established talk about how short life is, our species never fails to fascinate with the incongruous amount of time and effort we put into activities that are less than our favorite things.  Things like stressing out about the future.  Guessing how others perceive us.  Second-guessing our skills.  Questioning our decisions.  Fretting about worst-case scenarios.
If there's any list that we should kill pronto, it's those lists.  The ones that dim our days.  Shorten our already short lives.
And so, while I haven't settled yet on where my family's next summer vacation will be, I know it will be great.  After all, I've already spent many late-night hours playing around with possibilities.  Possibilities for a super fun time with a couple of my most favorite people.
The pragmatism factor may flicker while dreaming of favorite things.  But our favorite things?  They need our attention.  And, it seems the more attention we give them, the more nourished we become, making all other things all the more enjoyable and fulfilling.
+++++++++++
Tell me some of your favorite things over which you would stay up past your bedtime.  Do you pay enough attention to your favorite things?  Do you wish you had more time for them?
Do you ever find yourself in a battle between your favorite things and less liked things that you must do?  If so, what do you do?
Do you like the song My Favorite Things?  Do you sing it in the shower?  Hum it while you're grocery shopping?  Whistle it while standing in line somewhere?
+++++++++++
Image by redneckprincess