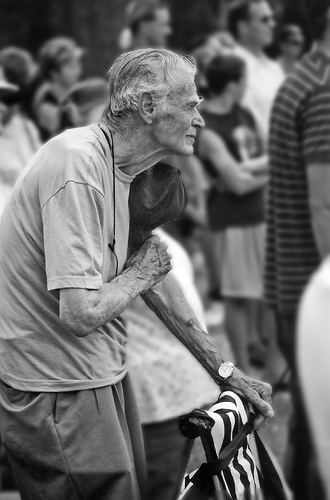 It's Memorial Day in the U.S. today.  It's a special day on which the nation honors the dedicated service of soldiers who died on duty.  Millions of Americans anticipate this holiday with eagerness as part of the bargain of being gainfully employed in the land of the free.
CENTURIES AGO BEFORE MEMORIAL DAY CAME TO BE
As much as I'd like to, I can't escape the sobering significance of Memorial Day.  Five days out of the week, I make my way down a winding path to the building where my office sits in the Presidio — formerly an army base whose beginnings date back to the same year as the signing of the Declaration of Independence.  Three armies — Spanish, Mexican and American — at different times, controlled this now federal park.
DECADES AGO
There are holidays that I like much, much more.  Two and a half decades ago, I would have wished this day never came.  One day before Memorial Day, I watched someone very close to me pass away.  Unexpectedly.  Every year since then, I've come to associate Memorial Day with his death even though he never fought in a war.
TODAY
Less than a mile from where my office sits is the San Francisco National Cemetery where rows upon rows of white-gray gravestones line the slope of a hill.  These markers, standing equidistant from each other as though on a march, memorialize the heroism of those soldiers who committed loyal service and willingly gave up their lives for their country.
To a tourist driving by, the neatness of these gravestones on this serene-looking piece of land almost, but not quite, successfully scrubs the brutality of the wars these soldiers fought — wars that claimed these soldiers' lives.  Ironic is almost a fitting word.  But not quite.
ANSWERS VARY
In this country, the day on which this nation commemorates courageousness is the same day that many stores traditionally offer deep "Memorial Day sale" discounts on their peddled goods.  And many will participate by claiming their bagfuls of purchased goods.  How did this become tradition?  Are those running these establishments oblivious to the true meaning of this day?  Are these shoppers reaping one of the benefits of war?
I wonder these things because when it comes to war, all I have are questions.  Questions about how frequently war necessitates even though it's designed to be the last resort.  Questions about what the history books will get right and will get wrong.  Questions about what will be remembered centuries from now.
I wonder how old those soldiers were when they were killed.  I wonder what they were told about the cause for which they fought.  I wonder if they were proud, if their families were proud, when they joined the service.
I wonder how many more soldiers like them will lose their lives by next year's Memorial Day.
I wonder how much we will learn from the lessons of their bravery, of their deaths, in our lifetime.
++++++++++++++++++
Image by Elessar