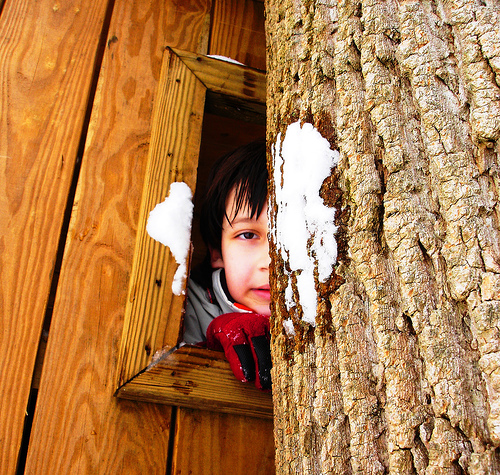 Is it just me or are we as a society a little too obsessed with safety?
Yes, I'm guilty of being preoccupied with safety.  I hear it in my motherly tone when I caution my son to be careful when I see sharp objects, creepy-vibing strangers or precariously stacked boxes of produce near him.  But, c'mon, he's three years old.
You and me, however?  We're not three.  I'd hazard a guess that you, like me, haven't been for decades.
Because we're older, and possibly wiser, chances are we can think on our feet.  We can problem-solve when we face a crisis or an emergency.  We can even perform basic first aid if we accidentally fall and scrape our knees while running or cut a finger while preparing a meal.
We're pretty smart, you and I.  We're able to figure a lot of things out if left to our own devices.
WATCH OUT FOR GRIFTERS?
So why do we so often refrain from talking to strangers?  It's a reasonable advice to children, but does it apply to grownups?  Are we so gullible that a stranger could con us out of our life savings in one sitting?
What could happen if I talked to strangers?  I think about this when I'm standing in line at Trader Joe's.  And then, I sneak a peek at my neighbor's cart, ask about a particular item that intrigues me and voila, I get instant information and possibly a smile.  If I'm lucky and the stranger is friendly, I might even get a story, too!
But, alas, more often than not, we keep to ourselves.
IS THERE A DOCTOR IN THE HOUSE?
I've watched my share of sci-fi TV shows where airborne illness spreads on an airplane.  It's terrifying.  One minute, some man in a suit and tie is enjoying a cocktail.  The next minute he's heaving and morphing into an otherworldly creature.  But does this happen in real life?  Not even close.
Once, I saw a middle-aged man at the airport having a heart attack.  He was probably practicing his safety habits that day when it hit him.  Within seconds, a crowd gathered around him and help came along with an AED kit.
JUST IN CASE?
My husband laughed at me when I mentioned I might pack a knife for our upcoming trip.  I like to cook meals when we're on vacation so, not knowing the quality of amenities at the place where we will be staying, I thought it was a good idea.  A knife doesn't take up much space and I'm almost sure I could stop there and not slide down that slippery slope of packing a cast-iron pot, too.
My just-in-case rationale and penchant for comfort, safety's sibling, almost clouded my better judgment.  So what if I have to use a different knife?
LOSING ONE'S EDGE?
You know how the saying goes: better to be safe than sorry.  I guess so, but doesn't this philosophy oversimplify our options just a tad?
What lies between safe and sorry?  Fun, maybe?  Adventure, perhaps?  What about challenges that might teach us a thing or two?  Or, how about a chance to pay attention to those dulled edges of ours that could use a little sharpening?
It's not that safe is evil.  It's that in prioritizing safe, I hope we're not unwittingly anesthetizing  and desensitizing those parts of us that register simple delights.  Or even simple pain.  I'm guessing those parts that feel simple pleasures are the same parts that feel simple pain.  And though I'd almost always choose to feel pleasure over any kind of pain, wouldn't it be better to feel pain, than feel nothing at all?
++++++++++++++++
Does too much safety and comfort numb us?
Is sorry really the only alternative to safe and vice versa?  And is it really so terrible?
Do we appreciate the simple pleasures in our everyday lives?
++++++++++++++++
Image by cyanocorax