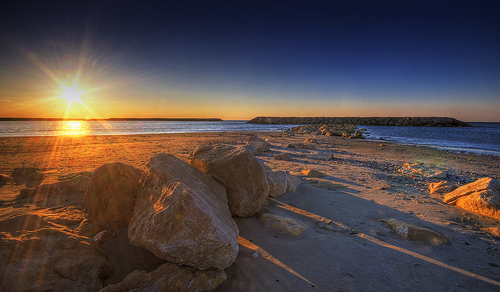 There is no bargaining with the earth's spinning on its axis.  No matter the negotiation skills or power of persuasion we possess, the deal is always the same: each day has twenty four hours and the corresponding evenly spaced second-to-second ticking of every minute.
Still, not every day is created equal.
Some days are resplendent.
In a day, a birth, a wedding or a life-changing epiphany could occur.
Each event, born in a day, is a start of a journey — an adventure — filled with wide and narrow paths, mountains and valleys, lakes and deserts.
The morning that follows brings validation.  Validation that checks reality.  It did happen. In the morning, there is further proof that life has changed from here on out.
Some days are exquisite,
Some nights majestic.
But no amount of brilliance can cast a shadow
On the fresh perspective the morning brings.
Other days, not so much.
The dirty dishes, loads of laundry and stacks of snail mail require demand attention if ignored too long.
Each mundane task, underpinning our days, attempts to dull the shimmering corners of what could be our storybook existence.
The morning that follows offers respite.  Respite from the ordinary hours that make the images of our days less glossy, more matte.  Respite that embeds a touch of sheen to our snapshots, if only for a quick fraction.

Some days are long,
Some nights, even longer,
Yet neither can tire,
The vigor of the morning.
Some days we wish we could take back.
The end of a friendship.  The renunciation of a dream.  The death of possibility.  The loss of a loved one.
Each, upon ceasing to be, shakes our familiar ground.  Challenges our past, present and future.  Clouds all that we know and believe.
The morning that follows offers healing.  Or at least a faint resemblance of a beginning of one.
Some days may fill with rain,
Some nights may rumble with thunder,
Yet neither can wash away,
The luster of a dewy morning.
++++++++++++++++++
What is morning to you?
Do some big things from the day before look a little different in the morning?
Are you a morning or a night person?
I wish you many good mornings.
+++++++++++++++++++
Image by Wolfgang Staudt