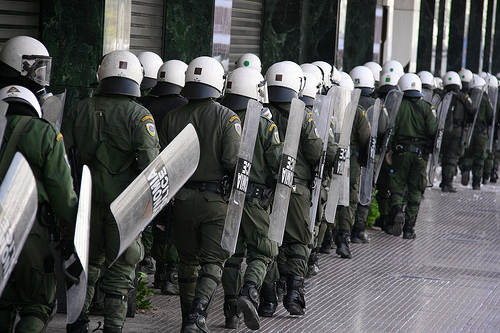 My fingers hesitate as I begin to type.  Discussions of right and wrong are a sticky, sticky thing.  And frankly, if it's not jam or peanut butter, I'd rather not touch anything sticky.
A CONTROVERSIAL VERDICT
But something in my midst happened recently that I'd like to explore a bit.  Yesterday, one town away from me, the jury returned its verdict on the Bay Area Rapid Transit (BART) police shooting of Oscar Grant.  To summarize, Grant, a young, unarmed African-American man, was fatally shot on New Year's Day by a BART police officer.  Johannes Mehserle, the young Caucasian BART police officer responsible for the shooting, was tried in a court of law.  The jury found him guilty of involuntary manslaughter.
The case is a mixed bag of race and justice issues.  Oakland residents gathered downtown to protest the verdict.  Many feel it does not justify Grant's death and that a verdict of second degree murder or voluntary manslaughter would have been more just.
A RELIEF
For days before the verdict, local activists sent out mass e-mails and bulletins warning people about what to do in case riots break out.  Oakland police was in riot gear, prepared for anything.  The protest turned out to be largely non-violent for several hours.  (I learned hours after writing this that about a dozen businesses were looted by "outside agitators".) In a state where 18 years ago, the verdict on Rodney King's case incited the 1992 Los Angeles riots, this is considered progress.
It could have been much, much worse.
It's a huge relief, though hard to say why the 1992 Los Angeles riots were not duplicated this time around.  Could it be that we mostly learned our lesson from 18 years ago?  Could it be that the light of love, peace and understanding shines brighter in our warm California hearts today than it did 18 years ago?
RIGHT OR WRONG
Was the verdict right or wrong?  Was it too soft?  Should it have been harsher?
The question of right or wrong, in my view, is a freeway to disagreement.  Right is what we insist we are when we feel sure of ourselves.  Wrong is what no one wants to be, often to the point of denial.  Clearly, we can't all be right, no matter how often and how strongly we feel we are.  And so we clash.  It's no wonder we continue to disagree and cause feuds to break out, friendships to sour, families to be estranged, partnerships to crumble, marriages to end.  I have been on both sides of this question and frankly, I have been wrong many times despite feeling certain.
GOOD NEWS?
It's possible that the largely non-violent protest (considering what could've been) will turn out to be one of those good news that gives us hope for humanity when we scour the media for something to be happy about.
But then again, perhaps no one but those of us in the Golden State will take notice.  Because I suspect that bad news makes more of an impression.  Unlike good news, bad news is like an open wound that smarts for days and leaves a scar, never completely forgotten.
My guess is this verdict and the small scale looting (compared to the material damage that cost up to $1B in the Rodney King case) will be analyzed for years to come.  But for me, I'm choosing to stay publicly neutral on the verdict and happy about the relative lack of rioting.  Even if it turns out I'm completely wrong.
As for being right, I don't know.  Maybe it's just not always the most important thing?  At least right now, for me.  I'd rather be happy that the California streets are safe.  That my family and I are safe.
++++++++++++++++++
Had you heard of the Oscar Grant case before?
Do you agree with me that the largely non-violent protest following the verdict is cause for celebration?
How do you handle discussions of right and wrong?
How important is being right to you?
++++++++++++++++++
Image by George Laoutaris